Fire Chiefs Leadership Seminar
November 28, 2016

-

November 29, 2016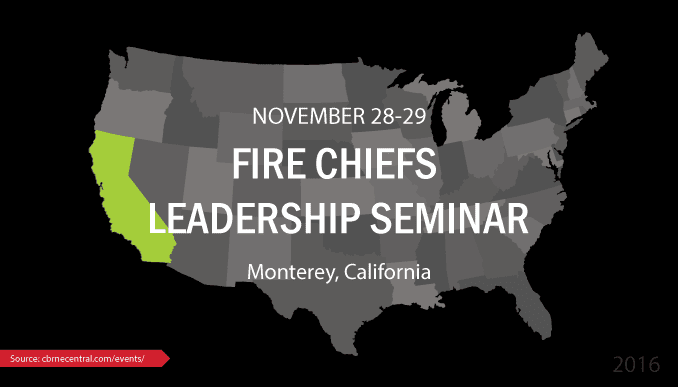 The Fire Chiefs Leadership Seminar will be held November 28-29, 2016 in Monterey, California.
The conference explores challenging leadership topics such as succession planning, labor relations, emergency response late breaking changes in EMS and more.
Highlighted sessions include:
Fire Service Leadership: The Challenges Before Us
Why EMS Antitrust Immunity Matters
Update on CAL OES' Regional Haz-Mat Response Program
Generational Differences in the Fire Service: Bridging the Gap
The Executive and Labor Leadership Team = The "Success" in Succession
What Every Chief Should Know About Cell Phone Generated 911 Calls
Respecting the Past and Moving into the Future
Please visit the League of California Cities' Fire Chiefs Leadership Seminar website for more information.