AMSUS 2016 Annual Meeting
November 29, 2016

-

December 2, 2016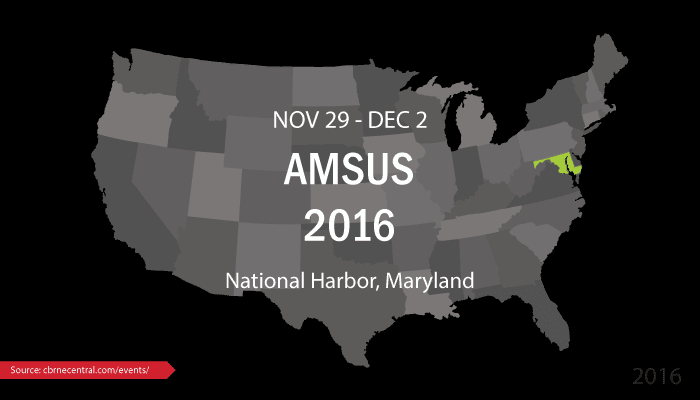 Federal health professionals will gather for the AMSUS 2016 Annual Meeting on 29 November – 2 December in National Harbor, Maryland.
The event provides a platform for sharing research and strategies for the future of healthcare as Federal Health Systems, including the Department of Defense, Veterans Affairs, Public Health Service, and International Joint Operations.
Conference tracks include:
Clinical Practice
Deployment and Operational Healthcare
Psychological Health
Global Health and Health Technology
Wound Care
Please visit the AMSUS 2016 website for more information and registration.