Joint Civil & DoD CBRN Symposium
March 6, 2019

-

March 7, 2019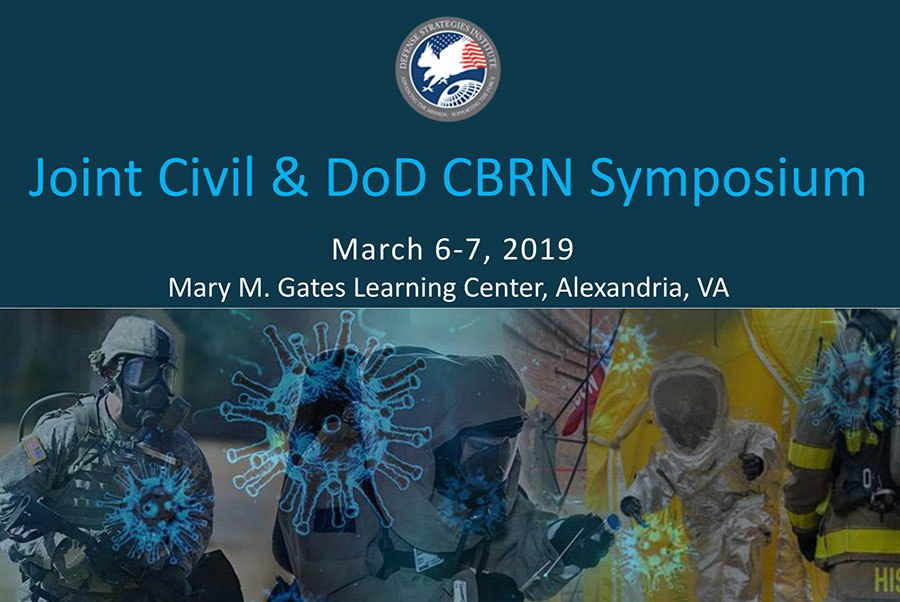 The 7th Annual Joint Civil & DoD CBRN Symposium will be held on 6-7 March 2019 in Alexandria, Virginia.
The event will converge senior-level speakers and stakeholders to examine strategies and opportunities to enhance CBRN preparedness, prevention, response and mitigation initiatives across the full spectrum of chemical, biological, radiological, nuclear threats, whether they be a manmade, accidental, or naturally occurring.
This event will also convene a panel of experts to discuss efforts aimed at advancing medical countermeasures.
Attendees at DSI's 2019 Joint Civil & DoD CBRN Symposium will have a unique opportunity to engage in open and honest conversation with key decision makers from across the DoD, DHS, FBI, EPA, and HHS about countering CBRN WMD effects. Attendees will gain valuable insights into navigating the CBRN technology acquisition process and will hear about the solutions urgently needed by our government to ensure we are prepared for any future threats we may face.
Please visit DSI Group's Joint Civil & DoD CBRN Symposium website for more information.
CBRNE Central is an official media partner of the Joint Civil & DoD CBRN Symposium.