Emerging Research in Medicolegal Death Investigations
March 14, 2019 @ 1:00 pm

-

2:30 pm

EDT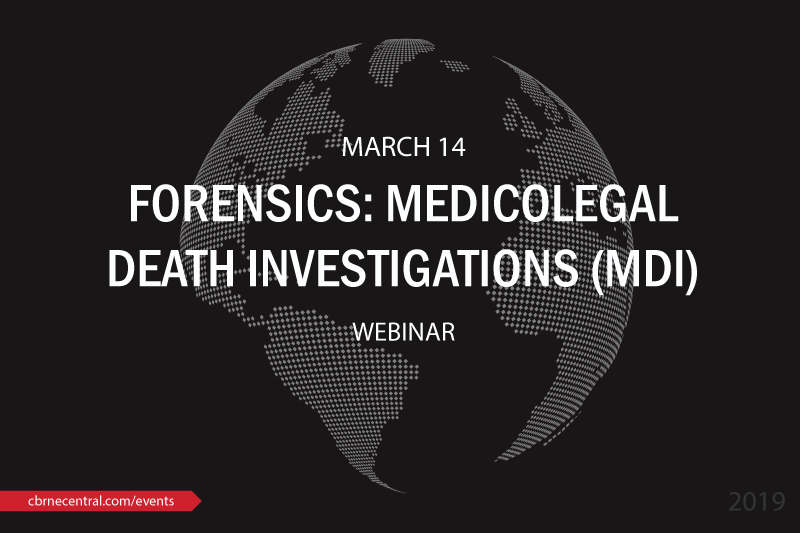 The Forensic Technology Center of Excellence (FTCoE) will host a webinar on 14 March 2019 on "Emerging Research in Medicolegal Death Investigations".
Two researchers will present their current research in the medicolegal death investigation (MDI) discipline. Dr. Beatrix Dudzik from Lincoln Memorial University will present on her work about postmortem interval estimation from bone marrow lipids. Dr. Holly Lutz will discuss her research that involves linking internal organ microbiomes and metabolome compositions to cause of death in MDI investigations.
The event will cover:
Overview of three NIJ-supported emerging research projects in the MDI discipline and their progress
Potential impact of these emerging forensic biology research projects to the forensic community
Discussion of next steps and transition of this research into the forensic community
A certificate of completion is available for all who register and attend these webinars.
For those unable to attend the seminar, the FTCoE archives their presentations and typically makes them available for viewing 7-10 business days after the date of the LIVE webinar.
Call for Forensic Research to Showcase
The event is part of the FTCoE's Emerging Forensic Research Webinar Series, which serves as a platform for forensic research dissemination and includes both active and completed research projects. If you are performing research in any forensic discipline and would like to use the FTCoE platform to showcase your work to the community, please contact us at forensicCOE@rti.org. Research can be funded by the NIJ, other forensic funding agencies, or internally funded by your own institution. The goal is to disseminate all technologies that have the potential to impact the criminal justice community as a whole.
Please visit the FTCoE's Emerging Research in Medicolegal Death Investigations event page for registration information.