Critical Care Transport Medicine
April 11, 2016

-

April 13, 2016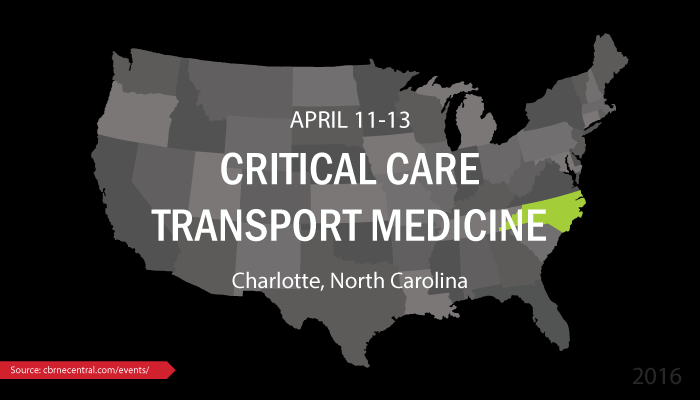 The 2016 Critical Care Transport Medicine Conference will be held April 11-13, 2016 in Charlotte, North Carolina.
The conference is designed to address topics pertinent to prehospital and emergency care of the critically ill and injured patient. Physicians, nurses, paramedics, respiratory therapists and allied healthcare professionals will be provided information that offers them a deeper understanding of the essentials of care required for the complex patient requiring critical care air and ground transport.
Portions of the conference are for transport crew members who wish to update and practice critical care techniques. The program offers state-of-the-art updates on clinical procedures.
Please visit the Critical Care Transport Medicine Conference website for more information and to register.