Border Security Expo
April 13, 2016

-

April 15, 2016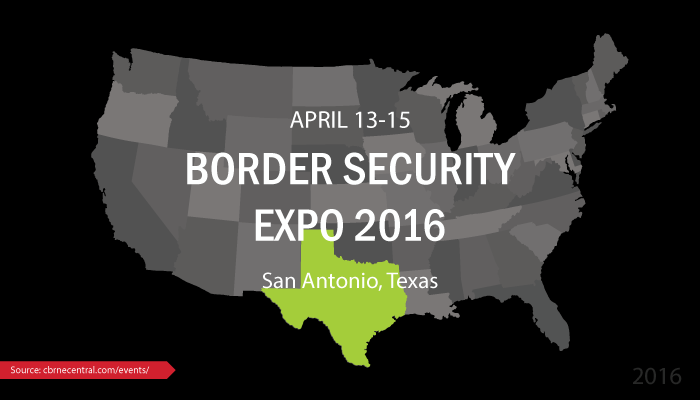 The 10th Annual Border Security Expo will be held April 13-15, 2016 in San Antonio, Texas.
The acclaimed two-day conference draws stakeholders from across the country to discuss the latest border security issues, lessons learned, and equipment, technology and services.
Highlighted sessions include:
Current Perspective on Border and Homeland Security
A 2016 Outlook: U.S. / Mexico Relations
Border Controls and Measures
Biometric Exit: Solutions for Air, Land and Sea
Impact of Texas' $800m Border Bill
Visit the largest exhibition of its kind anywhere in the world from 150+ exhibiting companies. Attend awards ceremonies, memorial services, and networking receptions.
Please visit the Border Security Expo 2016 website for more information and to register.