CABSEC 2015
March 24, 2015

-

March 26, 2015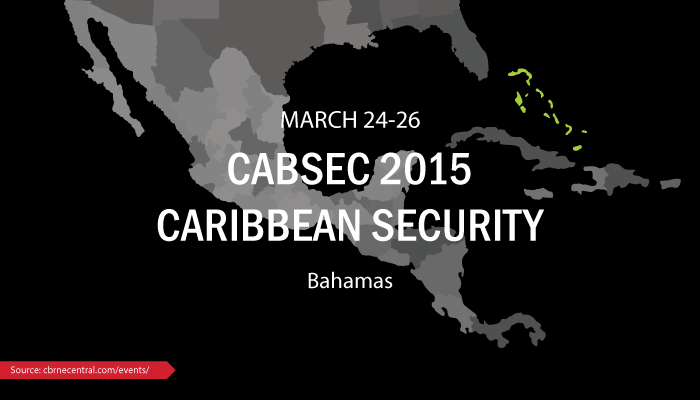 CABSEC 2015, the Caribbean Basin Coastal Surveillance and Maritime Security Summit, will be held March 24-26, 2015 in the Bahamas.
The event brings together ministers, chiefs of defense, law-enforcement officers, and diplomatic personnel to discuss the provision of maritime security in the Caribbean region.
Highlighted topics include:
Combating transnational organized criminal networks
Promoting the Treaty of San Jose
Supporting the CARICOM Crime and Security Strategy
Facilitating regional and hemispheric security cooperation
Interdiction of narcotics flowing through the region
Protecting national Exclusive Economic Zones (EEZ) Collective approaches to cyber security
Enhancing regional training and security cooperation
Sharing lessons learned in the establishment and modernization of Coast Guard forces
Please visit the CABSEC 2015 website for more information and to register.