NORM and Natural Radiation Management
March 26, 2015

-

March 27, 2015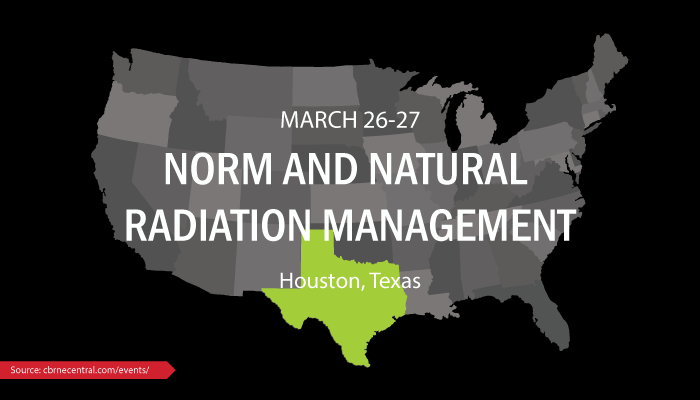 The 3rd Annual NORM and Natural Radiation Management North America conference will be held March 26-27, 2015 in Houston, Texas.
The conference provides essential insight into regulatory and technical developments across Naturally Occurring Radioactive Materials (NORM) affected industries in North America.
Highlighted focus areas include:
Evaluating the risks of radon in natural gas systems
Development of the NORM and TENORM studies in the states of North Dakota and Pennsylvania
Findings from the Taskforce on TRC NORM regulations and TENORM in the oil and gas industry
National Commission on Radiation Protection and Measurements to help highlight NORM in the US
Examine where the progress for worker protection has been made and which challenges remain
Mitigating the risks of permitting and licensing challenges in North America
Processing of NORM from water extraction and well development water
Please visit the NORM and Natural Radiation Management website for more information.