Border Security 2016
February 17, 2016

-

February 18, 2016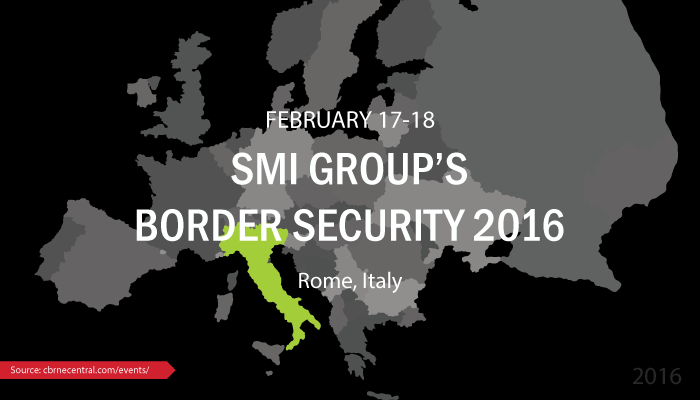 SMi Group's 2016 Border Security Conference & Exhibition will take place February 17-18, 2016 in Rome, Italy.
The event will focus on the current and future challenges of the migrant crisis, with sessions delivered by the key leadership from organizations deadline with these challenges in real time.
The event will also focus on other aspects of border security, such as the smuggling of drugs and illegal goods at the border as well as counter terrorism. Sessions will focus on how this can be reduced, whether it be modern technologies, greater collaboration or a larger security presence at the border.
The event is proceeded by SMi's Maritime Reconnaissance and Surveillance Technology conference being held February 15-16, 2016 at the same venue.
Please visit SMi Group's Border Security 2016 website for more information and to register.