Nuclear Sciences and Applications 2016
February 20, 2016

-

February 24, 2016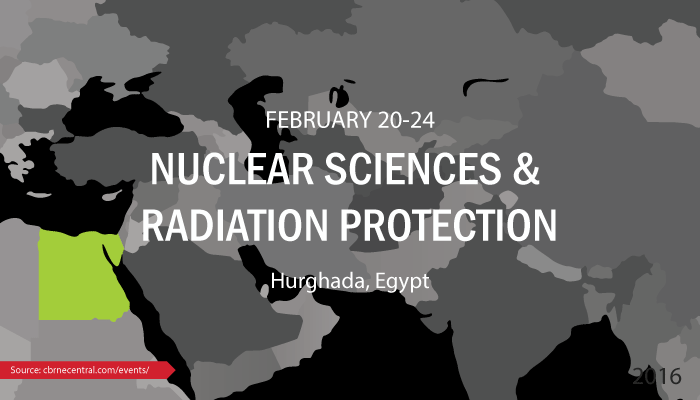 The 11th International Conference of Nuclear Sciences and Applications and the 2nd IRPA-EGYPT Radiation Protection Workshop will take place February 20-24, 2016 in Hurghada, Egypt.
Organized by the Egyptian Society of Nuclear Sciences and Applications (ESNSA), the event covers the latest science and applications on topics including:
Nuclear Basic Sciences
Radiation Basic Sciences & Technology
Power & Research Reactor Applications
Isotopes production and Accelerator Applications
Nuclear Analytical Techniques
Material Sciences & Technology
Nano Technology & Nuclear Materials
Non Destructive Testing
Radiation and Nuclear Technology in Industry
Radiation Sciences in Medicine, Biology and Agriculture
Environmental Research, NORM, etc.
Archeological Applications
Petroleum Applications
Heavy and Super Heavy Elements
Non Ionizing Radiation
Please visit the Nuclear Sciences and Applications conference website for more information and to register.