Biothreats 2017: Research, Response, and Policy
February 6, 2017

-

February 8, 2017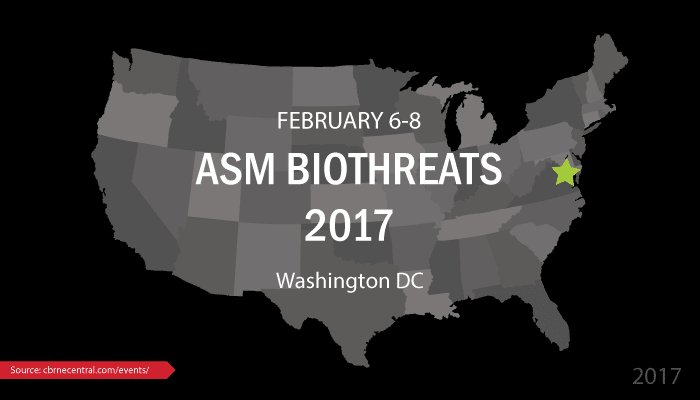 The 2017 ASM Biothreats: Research, Response, and Policy meeting will be held February 6–8, 2017 in Washington, DC.
The event will cover relevant topics in basic and applied research; public health, emergency response and preparedness; and biosecurity, government, and policy responses. The exchange between these multidisciplinary communities will shape the future of this very important field.
Highlighted sessions include:
Response Team Training in The High-Risk Environment
National Bioterror Emergency Response Preparedness
Pandemic Preparedness: Lessons Learned
Synthetic Biology: Defense Perspectives
Transporting Patients with Highly Contagious Diseases
Biocontainment Labs Accreditation/Certification Needs
Collaborations to Defend Against Biological Weapons: The UK/US Experience
Please visit ASM's Biothreats 2017 website for more information.