AUSA Annual Meeting & Exposition 2016
October 3, 2016

-

October 5, 2016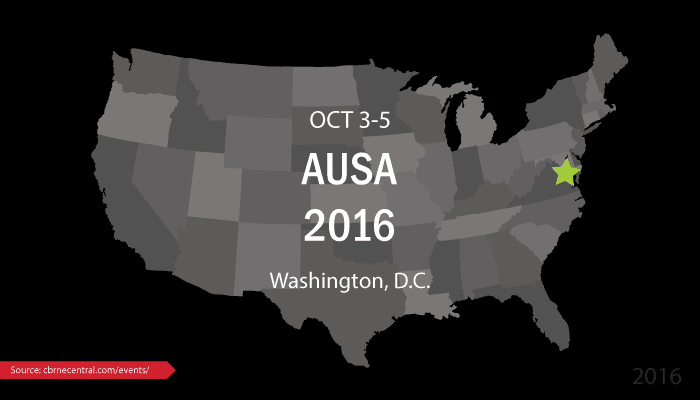 The 2016 Association of the United States Army AUSA Annual Meeting & Exposition will be held October 3-5, 2016 in Washington D.C.
AUSA gathers more than 26,000 attendees from around the world and over 600 industry and military exhibits in five halls. Presentations on the state of the Army and related defense subjects are expected by the Secretary of the Army, the Army Chief of Staff and other senior Army and Department of Defense representatives.
Please visit the 2016 AUSA Annual Meeting & Exposition website for more information and registration.