The 4th Civil Engineer Squadron hosted a joint-service explosive ordnance disposal exercise Sept. 13-15 at the Explosive Ordnance Disposal (EOD) range at Seymour Johnson Air Force Base.
Technicians from Camp Lejeune, North Carolina, and Joint Base Charleston, South Carolina, participated in training focused on munitions involved with the F-15E Strike Eagle.
The teams executed a multitude of scenarios, including responding to improvised explosive devices and unexploded ordnance threats, basic demolition techniques and reacting to several simulated F-15E munitions emergencies.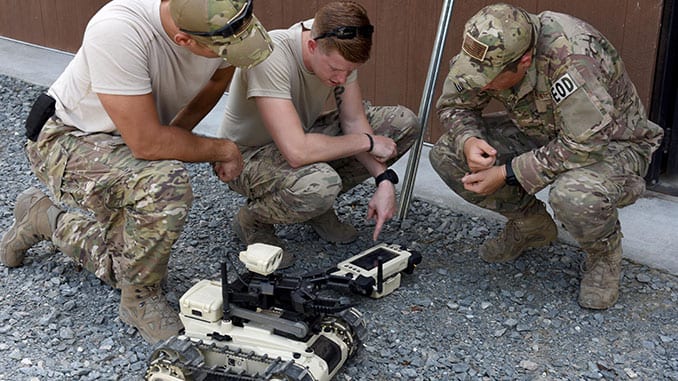 According to Marine Corps Sgt. Kyle Kazmierczak, an EOD technician assigned to the 2nd EOD Company, the exercise scenarios were beneficial to their understanding of the F-15E and its munitions
"We have never done any work on the F-15E before, so it was very helpful to be able to ask questions about it," Kazmierczak said.
On the final day of training, Airmen from Seymour Johnson AFB and Joint Base Charleston simulated a chemical spill situation, and performed the necessary procedures for the situation.
"The whole mission for the last day of the exercise was for the teams to render the chemicals safe and dispose of them properly," Hulsey said.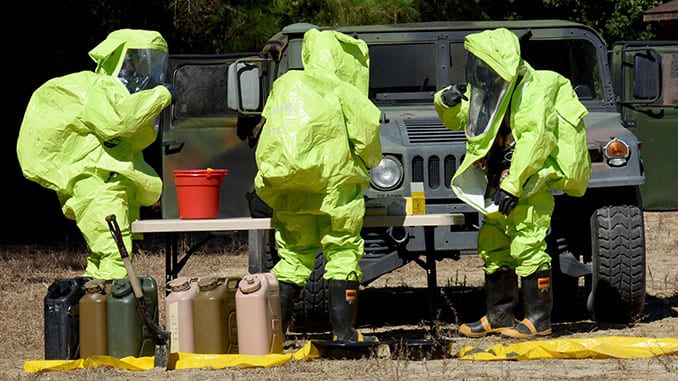 Kazmierczak and Hulsey felt the training benefited the units and assisted with chemical operations.
"This particular exercise helped immensely with chemical operations," Kazmierczak said. "There are quite a few things the Air Force does that we don't. I think if we could take that back to our shop it would help us with a few of our procedures, and maybe even be more effective with our job."
Article adapted from original by Miranda A. Loera, 4th Fighter Wing Public Affairs