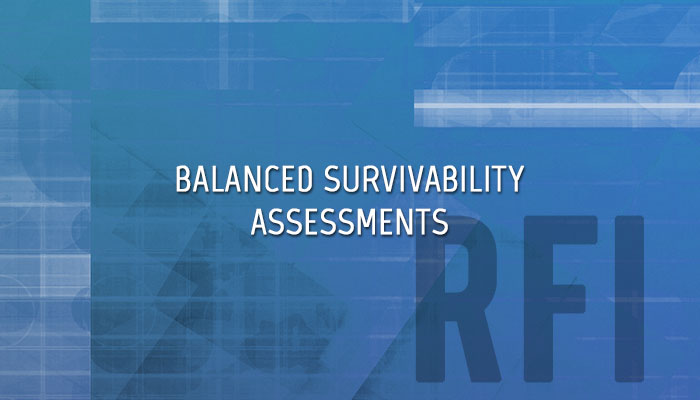 The Defense Threat Reduction Agency (DTRA) Nuclear Enterprise Support Directorate is soliciting for Balanced Survivability Assessments (BSA) Blue Teams to conduct comprehensive assessments on critical nuclear mission systems, networks, architectures, infrastructures, and assets.
BSAs focus on mission continuity and assess against a broad spectrum of threats including accidents, natural disasters, technological failure, information system attacks, terrorists, radio frequency weapons (RFW), sabotage, and weapons of mass destruction (WMD).
A standard BSA Blue Team consists of 11 contractor subject matter experts led by a government team chief, filling positions including:
Technical Integrator
Telecommunications Specialist
Information Operations Specialists
Surveillance Operator
Utilities Subject Matter Expert
Electromagnetic Protection Specialist
Structural Protection and Response Specialist
Weapons of Mass Destruction Specialist
Emergency Operations Specialist
Physical Security Specialist
The Balanced Survivability Assessments will provide aggregate analysis of vulnerabilities to systems and missions; and develop trends analysis for the Joint Staff, Combatant Commanders, and others as required.
The Government intends to award a competitive firm-fixed price (FFP) 'C' type contract, not to exceed 60 months inclusive of the base period and all option years for an estimated value of $80 million.
An Industry Day will be held Jan. 12, 2016 in Lorton, Virginia. The draft Request for Proposal is expected to be released in March 2016. Further details are available via Solicitation Number: BSARFI.