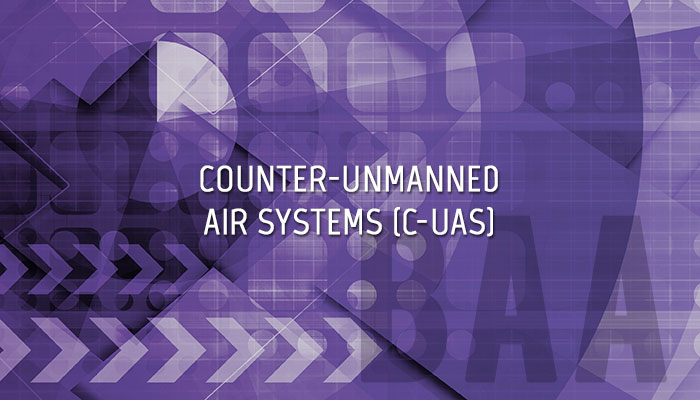 The rapidly expanding capabilities of Unmanned Air Systems (UAS) for employment Beyond Line of Sight (BLOS) creates numerous force protection vulnerabilities.
As the command and control (C2) of these UAS transitions from conventional VHF/UHF and unlicensed WiFi spectrums to wireless spectrum coverage provided by mobile cellular carriers, some of which can have a global reach, new technologies are needed to counter the threat.
The U.S. Department of Defense is requesting proposals for Counter-UAS capabilities to support Force Protection, particularly of military installations, Forward Operating Bases (FOBs), and deployed forces.
The effort aims to Counter-UAS with C2 systems operating in wireless, mobile cellular spectrum; while at the same time not jamming all wireless communications in that spectrum. A system capable of "managed wireless access" is required to create a managed communication umbrella over a specific location or facility or operational area.
Managed communication refers to the ability to allow connectivity only to devices that are on an organization approved list. The managed access solution will enhance Force Protection and should be capable of working within the advanced security of modern mobile networks, such as 3G Universal Mobile Telecommunications System (UMTS), 4G, Long-Term Evolution (LTE) for identification and denial of unknown UAS platforms, while permitting operations unfettered of known, or "whitelisted" devices.
The system should be able to operate unattended, configure itself automatically with no SME present. The ability to geolocate all devices detecting if the device is in or out of predefined geofences with reporting ability is required.
It should support Military Information Support Operations (MISO) missions by allowing for messaging from Unmanned Air Systems (UAS) or Forward Operating Bases (FOBs), and by enabling free form text messages to be broadcast to mobile devices. With the exception of power requirements, the system should be deployable, portable and self-enclosed.
The requirement is part of this year's Department of Defense Rapid Innovation Fund (RIF) approved topics. The RIF is designed to quickly transition innovative technologies that resolve operational challenges into acquisition programs. Those selected for award may receive up to $3 million and will have up to two years to perform the work.
Further details are available via Solicitation Number: HQ0034-16-BAA-RIF-0001B, Requirement Number: SOUTHCOM-16-BAA-RIF-0001. The response deadline is May 03, 2016.