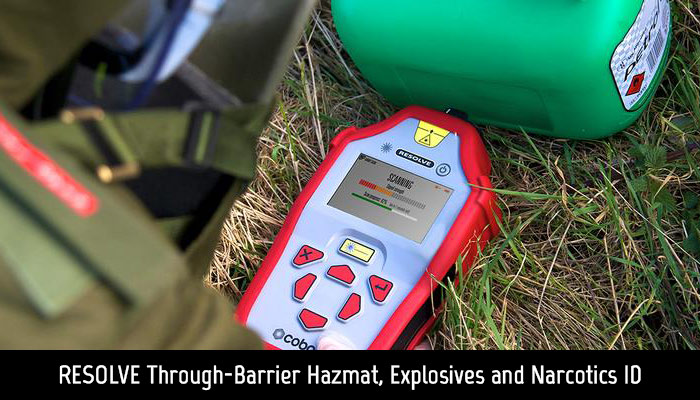 Cobalt Light Systems this week announced the launch of Resolve, a ruggedized handheld system that identifies hazardous materials through sealed containers, reducing the risk to hazmat personnel, military and civilian law enforcement and border security.
Resolve uses Cobalt's proprietary spatially offset Raman spectroscopy (SORS) technology to detect and identify chemicals through opaque non-metallic barriers such as colored and non-transparent plastics, paper, card, sacks, fabric and glass. Measured spectra are accurately matched to comprehensive on-board spectral libraries.
The system is capable of identifying materials including; explosives and precursors, hazardous and toxic materials, chemical agents, narcotics and new psychoactive substances, plus thousands of benign chemicals.
Objects can be examined quickly and efficiently, with 1 minute or less required for the system to make a positive ID, and no sample preparation or consumables needed. This capability allows hazards to stay contained – reducing the risk to the public and to operators while preserving evidence.
Source: Cobalt press release, adapted for CBRNE Central. Resolve is a protected, trademarked term by Cobalt Light Systems.