U.S. Air Force emergency management specialists from the 307th Bomb Wing and 2nd Civil Engineer Squadron conducted a CBRN exercise Oct. 29, 2014 at Barksdale Air Force Base, La.
Personnel practiced setting up an emergency command and control center, donning and doffing protective gear, conducting buddy checks, and inspecting devices and facilities for traces of radiological and biological hazards.
Emergency managers from the 307th Bomb Wing and 2nd Civil Engineer Squadron inspect a biological dispersal device during the exercise.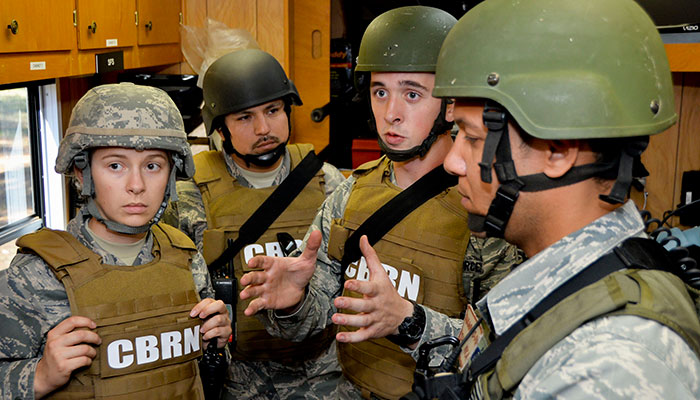 Airmen with the 2nd Civil Engineer Squadron Response Task Force participate in a pre-briefing prior to beginning the CBRN exercise.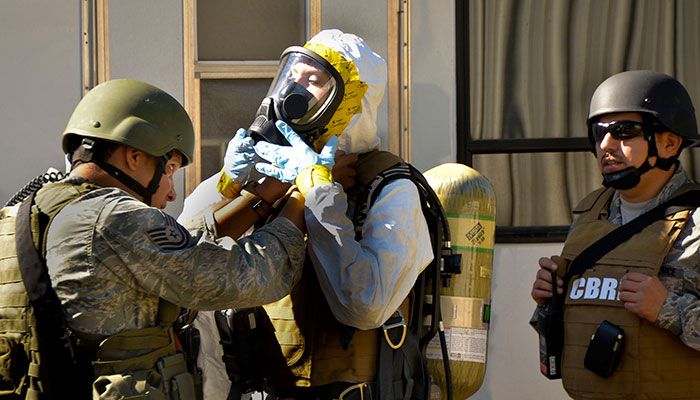 Personnel assist with donning of a FireHawk mask. The masks are used in environments where biological vapor hazards might be present.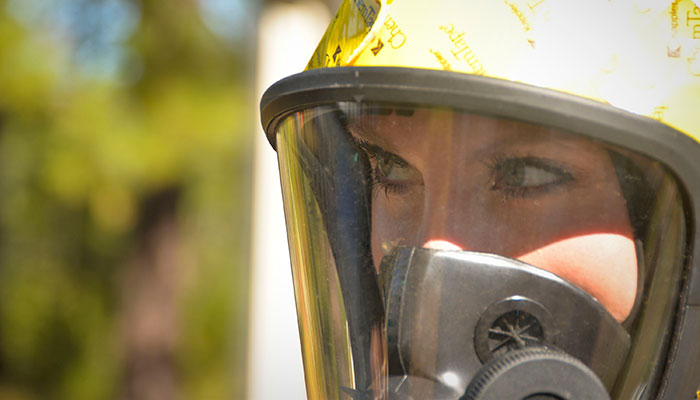 Staff Sgt. Elizabeth McCulley, 307th Bomb Wing emergency manager, visually inspects an exercise scene while wearing a FireHawk mask. The mask provides the wearer with a supply of clean oxygen while keeping harmful vapors out.
Emergency management specialists inspect the outside of a facility for traces of radiation prior to entering the facility.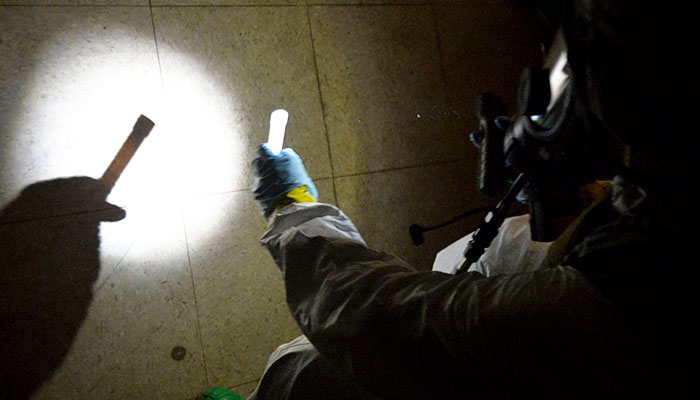 An emergency manager specialist from The 2nd Civil Engineer Squadron drops a glow stick on the floor to signal team members that the room has been inspected. Team members use different colors for inspected rooms and rooms that require further inspection.
Image credits: Mozer O. Da Cunha/USAF