The 22nd Chemical Battalion (Technical Escort) trained for chemical, biological, radiological, nuclear and explosive (CBRNE) elimination operations at Fort AP Hill, Va. from Feb. 26 – March 6.
The Aberdeen Proving Ground, Maryland-based technical escort battalion overcame a wide variety of CBRNE threats and exploited mock Weapons of Mass Destruction (WMD) sites during the annual exercise.
One of only two technical escort battalions in the U.S. Army, the battalion certified two of its CBRNE Response Teams, or CRTs, during the field training exercise.
The battalion is part of the 48th CBRN Brigade, 20th CBRNE Command (Chemical, Biological, Radiological, Nuclear, Explosives). The Aberdeen Proving Ground, Maryland-based 20th CBRNE Command is the Defense Department's only formation that combats global CBRNE threats.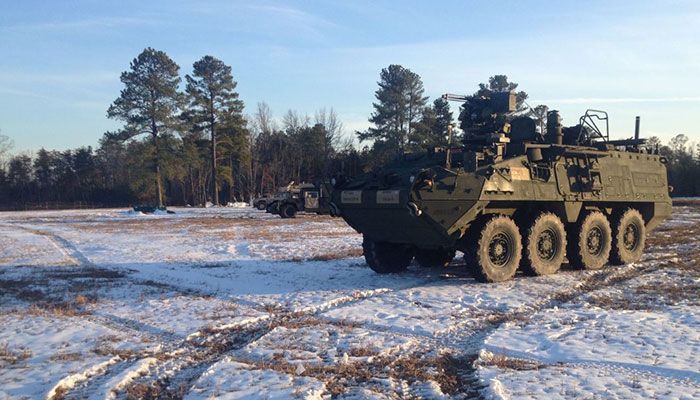 Maj. Vance M. Brunner, the 22nd Chemical Battalion operations officer, said the field training exercise followed an earlier no-notice exercise where CBRNE Response Team 1 flew from Dover Air Force Base, Delaware, to Florida to conduct training missions.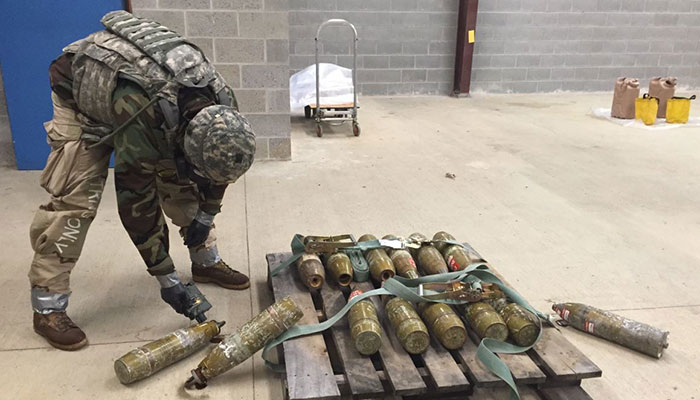 Brunner said the training ranges on Fort A.P. Hill provided a realistic venue for the exercise.
"Fort A.P. Hill is ideal because it is within driving distance of the battalion, has weapon qualification ranges, large training areas and unique Military Operations on Urbanized Terrain sites," said Brunner.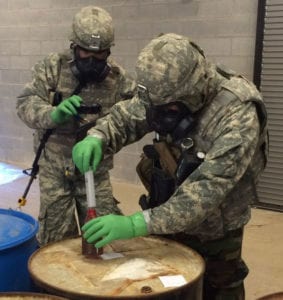 A native of Kailua, Hawaii, who deployed to Iraq and Afghanistan, Brunner said the exercise proved the battalion is ready to conduct its life-saving and mission-enabling mission.
"This exercise helped prepare the battalion for large WMD mission sites," said Brunner. "It also prepared the battalion to operate in a non-permissive environment."
The battalion's 12 CBRNE Response Teams are made up of Chemical, Biological, Radiological and Nuclear (CBRN) and Explosive Ordnance Disposal (EOD) Soldiers, enabling them to render safe explosive and CBRN threats. The Soldiers also attend advanced training for breaching and confined space operations.
"The teams are Army's premier force for CBRNE exploitation and assessment," said Brunner. "There are no CBRNE targets that these teams cannot exploit and assess for the warfighter."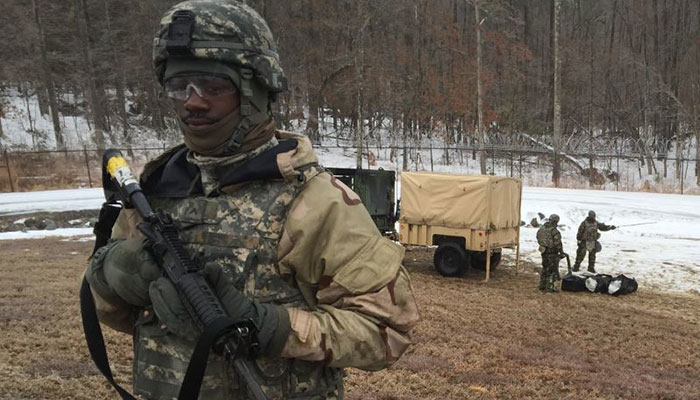 Lt. Col. Eric B. Towns, the commander of the 22nd Chemical Battalion, said his CRT team leaders were able to confront and defeat a variety of challenging scenarios during the exercise.
"The highlight of the exercise was seeing young CBRNE Company Team commanders continue to hone their ability to mission command attached CBRNE forces," said Towns, a native of Lake Charles, Louisiana.
Towns said his Soldiers proved their mettle in the field during a late winter snowstorm that shut down local facilities.
Article adapted from original by Walter Ham, 20th CBRNE Command