The U.S. Army Combat Capabilities Development Command Chemical Biological Center unveiled a permanent reminder of the relationship between Soldiers and Army researchers on June 17 in front of the Center's Advanced Chemistry Laboratory.
More than 100 members of the Center workforce were on hand as the shroud was removed from the statue titled Cum Scientia Defendimus – With Science We Defend.
That notion, which began in 2016, was integrated into the Center's 100-year anniversary celebration.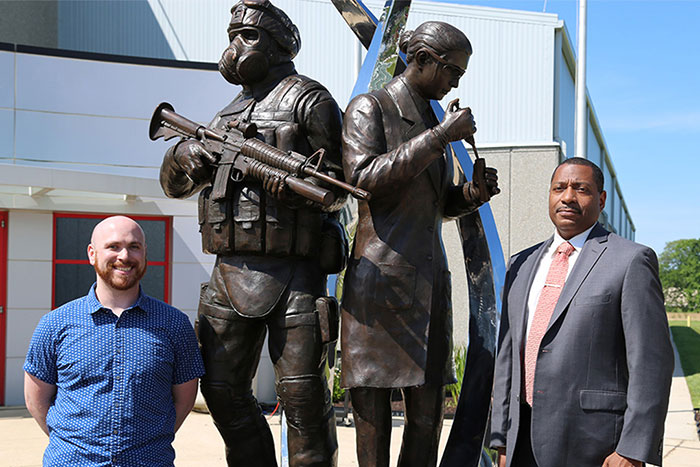 Jason Gitlin, senior 3D artist, was tasked with creating three designs for Center employees to vote on – a WWI Soldier in personal protective equipment (PPE); a dragon, representing the crest of the Army's Chemical Corps; and a modern era Soldier in PPE.
"I had about a week to complete the three concepts," Gitlin said, "I did most of the work at home in the evenings, but I wanted to make sure that the statue would be worthy of the 100-year Center legacy."
Gitlin said he found himself focusing on the modern-era Soldier. "I wanted to put my own twist on it to make sure it had layers of meaning. I wanted to capture the key relationship that the Center has with the warfighter.
"Together, we can overcome one of the greatest and most terrible threats mankind has ever known — chemical & biological warfare," Gitlin said. "Through innovation, research and perseverance the Center has been a critical entity over the course of a century in the chemical, biological, radiological and nuclear (CBRN) mission. What better way to highlight the role and relationship the Center has with the Soldier than by showing a warfighter outfitted in modern era CBRN PPE and a scientist back to back, standing strong together?"
Erected upon its granite base on June 1 and concealed until the official unveiling ceremony, the bronze statue and base weighs about three tons. The Center is will additionally inter a time capsule next to the statue in the near future as part of the 100th Anniversary commemoration activities.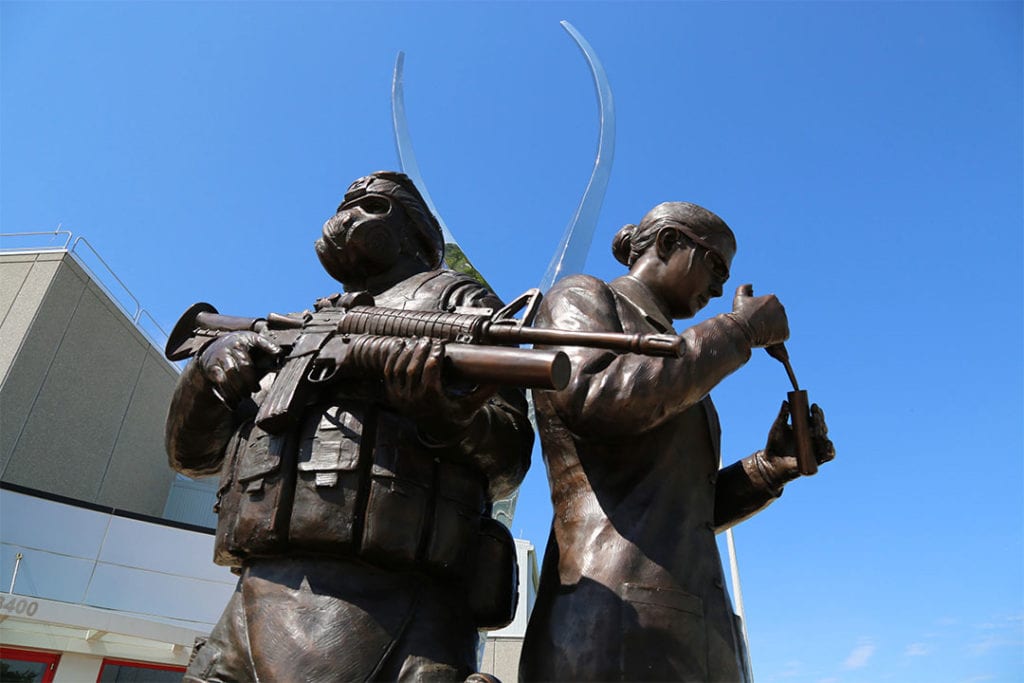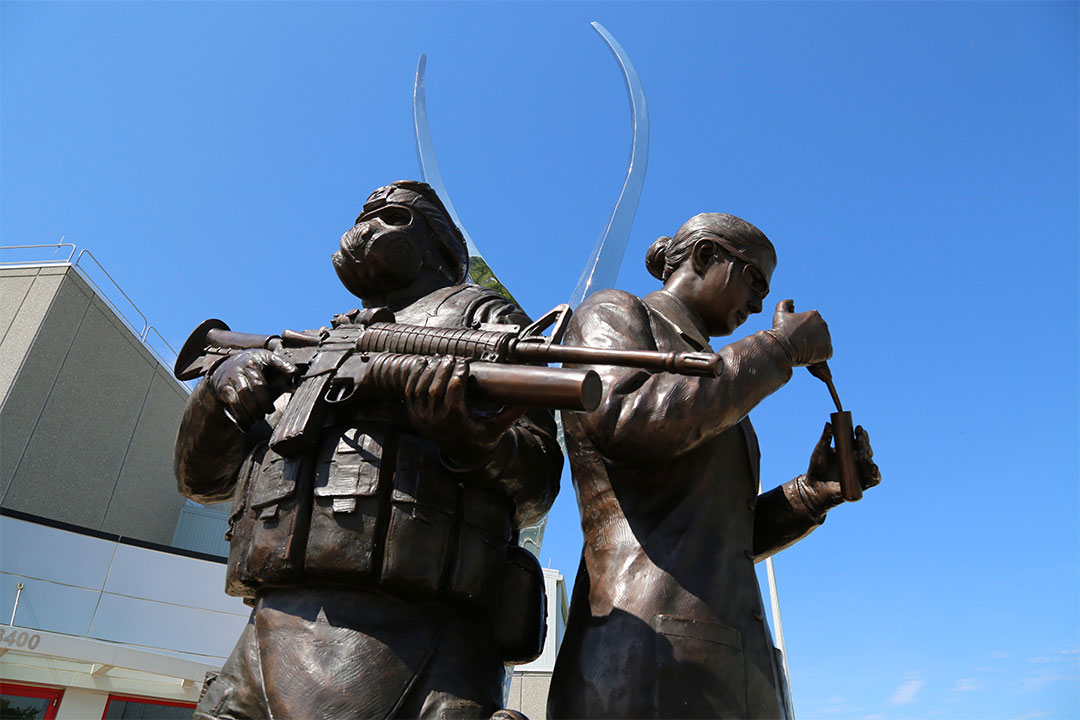 Source: CCDC, edited by CBRNE Central