Earlier this month, the National Nuclear Security Administration (NNSA) Administrator Jill Hruby and Deputy Administrator for Defense Nuclear Nonproliferation Corey Hinderstein led a delegation of experts across the Nuclear Security Enterprise to the Comprehensive Nuclear-Test-Ban Treaty (CTBT) Science and Technology Conference (SnT23) and the International Atomic Energy Agency (IAEA) International Conference on Computer Security in the Nuclear World: Security for Safety. Both conferences were held in Vienna and highlighted the agency's commitment to reduce global nuclear threats.
Hruby gave the keynote address for SnT23, where over 70 U.S. nuclear security experts were part of almost 1,000 attendees focused on enhancing the capabilities the CTBT's monitoring and verification regime. She underscored the strong U.S. commitment to the treaty and how it fits into the larger international nonproliferation framework through the work of the Preparatory Commission for the CTBT Organization (CTBTO PrepCom). Hruby highlighted the NNSA commitment to transparency at the Nevada National Security Site, including subcritical experiments and non-nuclear chemical high explosive tests.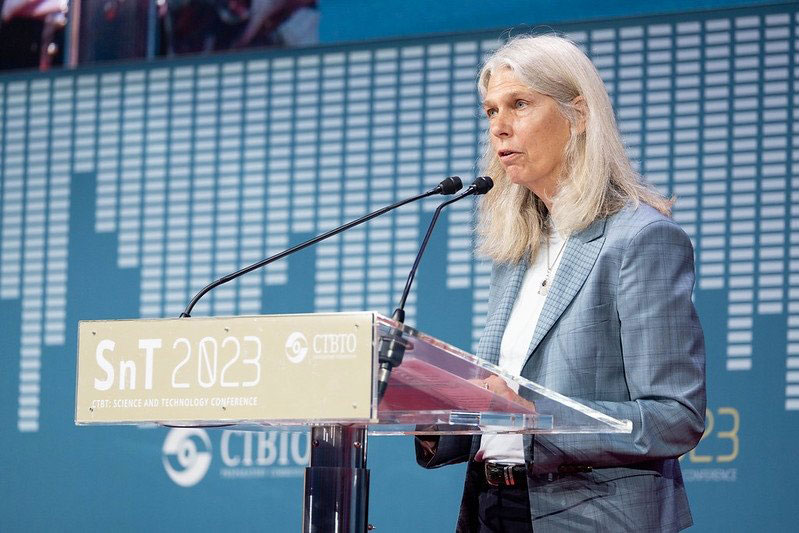 "We are proud of our strong support to the CTBTO PrepCom and IAEA, and we continue to look for ways to strengthen our relationships. The robust teams that we brought to Vienna highlight the breadth of expertise we can offer," said Administrator Hruby. "I hope new ideas for collaboration will result from these conferences, and we are eager to find new ways to work with our U.S. and international partners in nonproliferation."
Speaking to the topic at hand, she cited the 2022 Nuclear Posture Review, which states, "The United States continues to observe a moratorium on nuclear explosive testing and calls on all states possessing nuclear weapons to declare or maintain such a moratorium."
Hinderstein cited examples of U.S. transparency in nuclear nonproliferation in support of the goals of the CTBT and the NPT, such as hosting the Executive Secretary of the CTBTO PrepCom, Dr. Robert Floyd, at NNSA sites in April.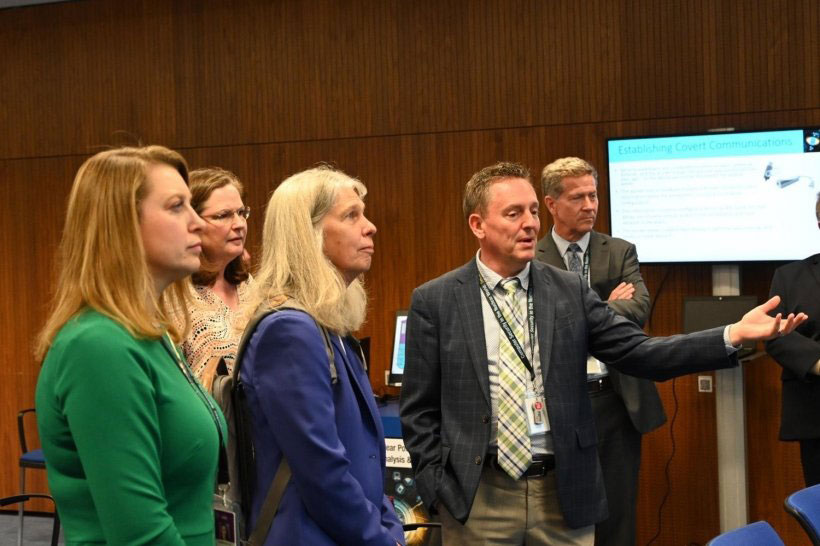 At the IAEA "CyberCon," Hinderstein participated in an interactive scenario that highlighted key themes at the nexus of cyber- and nuclear security. She and Hruby toured the "Cyber Village," an interactive experience with demonstrations underscoring key computer security principles and recommendations. Hruby and Hinderstein also met with IAEA Director General Rafael Grossi and other IAEA senior leadership to discuss NNSA's extensive support for the organization's mission to promote the safe, secure, and peaceful use of nuclear technologies.
The NNSA team at SnT23 included experts from Pacific Northwest, Los Alamos, Lawrence Livermore, Sandia, and Idaho National Laboratories, along with the Nevada National Security Site. The NNSA delegation to CyberCon included experts from Sandia, Pacific Northwest, Lawrence Livermore, and Idaho National Laboratories.