First responders exposed to 9/11 hazards face increased risks as they become senior citizens. The median age of these first responders is now 59, and by 2030, the majority of them will be 65 or over and at risk for aging-related conditions and consequences of the terrorist attacks.
As the first responders to the attacks of September 11, 2001, grow older, Mount Sinai's scientific experts in aging have received a $2.4 million grant from the Centers for Disease Control and Prevention (CDC) to study how best to care for them into old age.
"Because World Trade Center responders were exposed to high levels of toxicants and intense psychological trauma—hazards that can accelerate the aging process—during the emergency response and cleanup following the 2001 disaster, they are likely at increased risk for premature aging and associated age-related syndromes, such as functional decline and fall risk," says Fred Ko, MD, lead Principal Investigator and Associate Professor of Geriatrics and Palliative Medicine at the Icahn School of Medicine at Mount Sinai.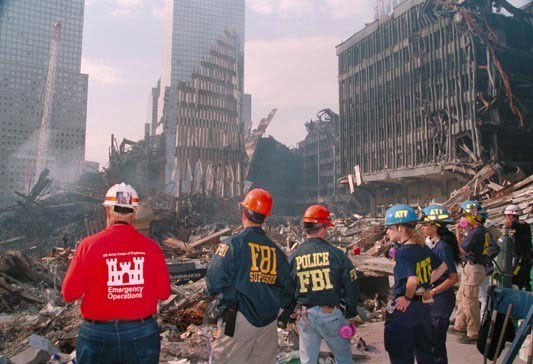 Mount Sinai has long been a leader in caring for this population through its World Trade Center (WTC) Health Program Clinical Center of Excellence, part of the Selikoff Centers for Occupational Health at Mount Sinai, which was established by the James Zadroga 9/11 Health and Compensation Act of 2010. The Mount Sinai Hospital is also ranked No. 1 in the nation in geriatrics by U.S. News & World Report.
"The burden of chronic disease in the responder population is high, and the demonstrated risk of fragility is substantial. But Mount Sinai is blessed to have the top geriatrics program in the United States, and this grant is sure to provide both beneficial scientific insights and practical recommendations for WTC responders and other at-risk populations," says Michael Crane, MD, MPH, Medical Director of the World Trade Center Health Program Clinical Center of Excellence, which cares for more than 22,000 responders at its Manhattan, Staten Island, and Yonkers locations.
Dr. Crane, who served as Medical Director at Con Edison at the time of the 2001 attacks, was a first responder himself. "To this day, I am in awe of the courage and fierce dedication that is so characteristic of our 9/11 responders. Attending to their healthcare in the World Trade Center Health Program alongside our extraordinary colleagues is the honor of a lifetime," says Dr. Crane.
Results of the study, funded by the National Institute of Occupational Safety and Health (NIOSH), part of CDC, will be instrumental in improving the capacity of the program to monitor and care for aging responders, said the researchers.