XIXth International CBRN Symposium
November 8, 2016

-

November 9, 2016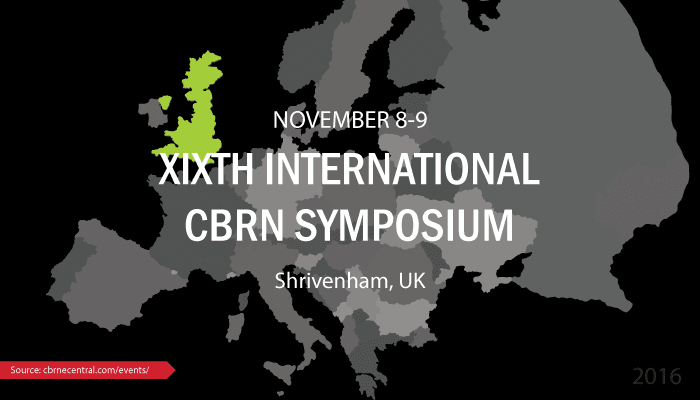 Cranfield University's XIXth International CBRN Symposium will be held Nov 8-9, 2016 in Shrivenham, UK.
This year's theme is centered on the need to consider CBRN as it affects diverse disciplines at home and abroad; military operations, security policing, and disaster and humanitarian first responders. Through presentations, discussion groups and plenary sessions, the aim of the Symposium is to encourage cross-fertilization of ideas, the development of new perspectives and the challenging of current thinking.
Highlighted talks include:
Reflections on the Amerithrax Attacks 15 Years On
Delivering 22nd Century CBRN Forensics
Multi-Role Protective Breathing Systems – Benefits and Challenges
The Sellafield Resilience Enhancement Programme
End-User Driven Demonstration for CBRNe – EDEN
The Multi-Discipline Reach of CBRN
Ebola Treatment Centre Laboratory Support in Sierra Leone
Medical Countermeasure Research and Response Strategies for Radionuclide Exposure
Partnering Across Agencies for CBRNE Defense
Japan Ground Self-Defense Force, Chemical School
Protecting Fighting Vehicle Crew from CO Hazard
Catalytic Oxidation for Collective Protective
From Distributed Hazard Simulation to Atmospheric Dispersion Modelling on Your Phone
Future Direction of Defence Science & Technology
Dstl working with industry –Destruction of Chemical Warfare Agents
Please visit the XIXth International CBRN Symposium website for more information.