WCDEM 2015
April 21, 2015

-

April 24, 2015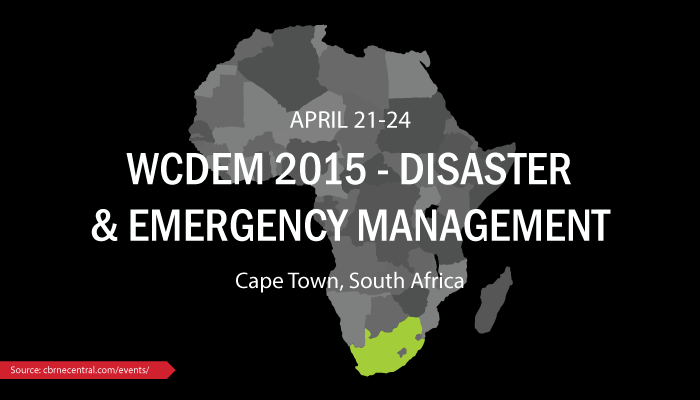 The 19th World Congress on Disaster and Emergency Medicine, WCDEM 2015, will be held April 21-24, 2015 in Cape Town, South Africa.
The theme of this year's congress is Creating Capacity, Building Resilience and includes topics within the spectrum of humanitarian disaster impacts to global health systems and pre-hospital and crisis response.
Population pressures and shifting environmental shocks will continue to demand collaborative efforts, making case studies and applications of science particularly valuable contributions to WCDEM.
The event is hosted by the World Association for Disaster and Emergency Medicine in conjunction with Emergency Medicine Society of South Africa (EMSSA).
Please visit the World Congress on Disaster and Emergency Medicine website for more information and to register.