SPIE Defense + Security Symposium
April 20, 2015

-

April 24, 2015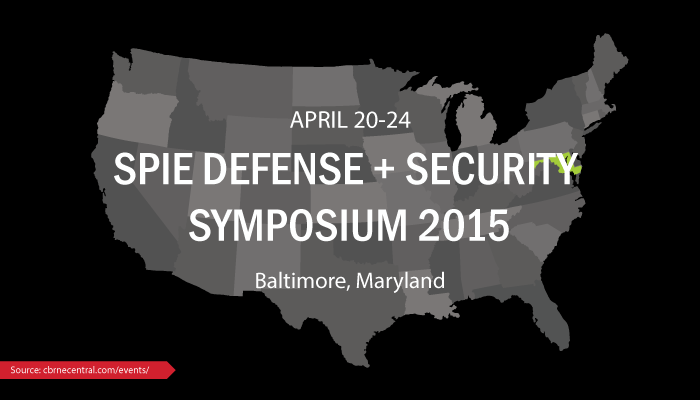 The 2015 SPIE Defense + Security Symposium will be held April 20-24, 2015 in Baltimore, Maryland.
The SPIE Defense + Security technical program focuses on sensors, imaging, and optical technologies for security, homeland defense, and military applications, with specific focus on applications in security, law enforcement, port/border security, and avionics/aerospace.
Port/Border Protection
Mine/Chemical Detection (CBRNE)
Imaging and Sensing Technologies
Next-Generation Sensors and Systems
Command, Control, Communications & Intelligence (C3I)
Infrared Sensors and Systems
Lasers and Systems
Radar Sensors
Display Technologies
Imagery and Pattern Analysis
Information System and Networks
Sensor Data and Information Exploitation Applications
Avionics/Aerospace
Port/Border Protection
Communications/Networking
Cyber Sensing/Security
System/Network Integrator/VAR
Instrumentation and Control
Intelligence, Surveillance, and Reconnaissance
UAVs
Biometrics
Cyber Sensing/Security
Please visit the SPIE Defense + Security 2015 website for more information on attendance and exhibiting.