Special Operations Summit 2015
June 22, 2015

-

June 24, 2015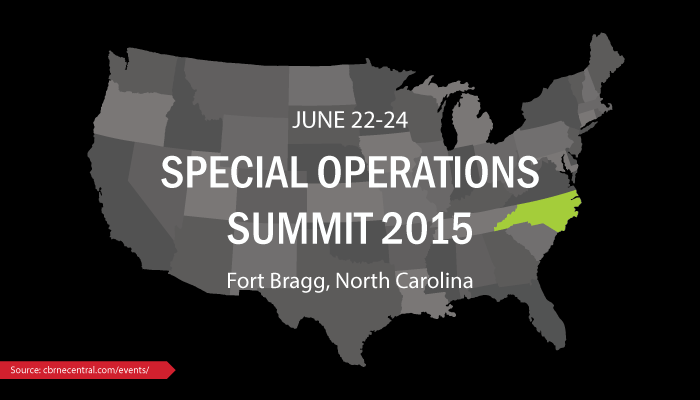 The 2015 Special Operations Summit and Warfighter Expo will be held June 22-24, 2015 at Fort Bragg in North Carolina.
Join more than 250 fellow Special Operations professionals from over 80 different organizations to discuss and identify opportunities to strengthen local, regional, and global trust through interagency and partner cooperation.
Highlighted focus areas include:
Battlefield Medicine
Implementing ARSOF Next
Empowering, Enabling, and Employing the Global SOF Network
USASOC Component Roles
TALOS
Alternative Power Sources
Upgrading Aviation Assets
New Long Range Communication Systems
Research, Development, Test & Evaluation
Operations and Maintenance
Intelligence, Surveillance and Reconnaissance
Logistics of Wounded Solider Evacuation
Small Arms Systems
Reducing Soldier Profiles
Please visit the Special Operations Summit website for more information and to register to attend.