Special Operations Medical Association Scientific Assembly
December 8, 2014

-

December 11, 2014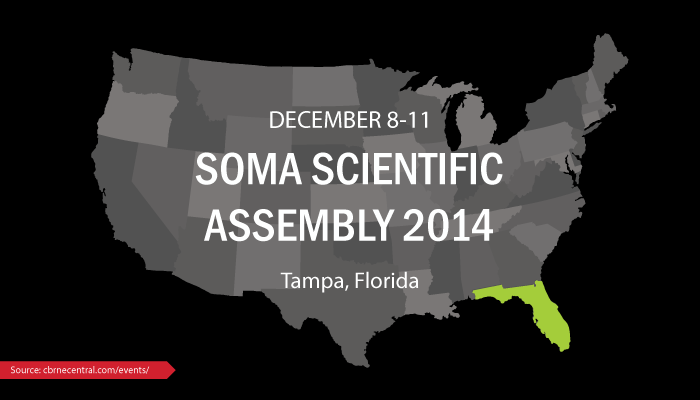 The Special Operations Medical Association (SOMA) Scientific Assembly will be held 8-11 December 2014 in Tampa, Florida.
SOMA is the only medical association in the world that brings together the unique blend of pre-hospital, tactical, wilderness, austere, disaster and deployed medicine.
The primary goal of the Scientific Assembly is to advance the art and science of special operations medical care through the education and professional development of special operations medical providers.
SOMSA provides the opportunity for military and civilian medical providers, academia and industry partners from around the world to meet and exchange ideas. It is the largest gathering of SOF medical providers in the world that includes U.S. military, foreign military, domestic tactical law enforcement and tactical EMS providers.
Please visit the SOMA Scientific Assembly SOMSA 2014 website for more information.