IRPA World Congress – Radiation Protection
May 9, 2016

-

May 13, 2016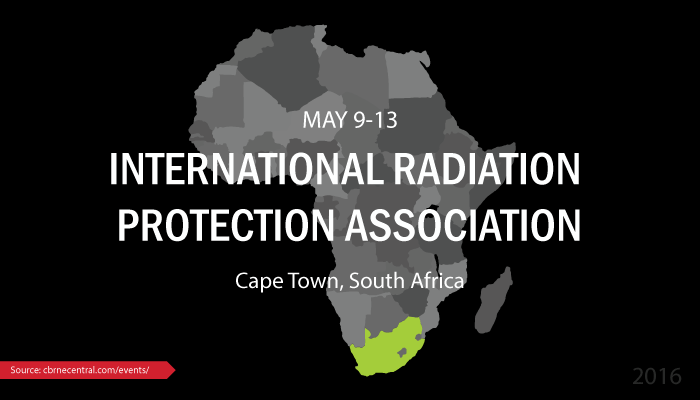 The International Radiation Protection Association (IRPA) World Congress will take place May 9-13, 2016 in Cape Town, South Africa.
This year's theme, "Practicing Radiation Protection: Sharing the Experience and New Challenges" reflects one of the primary goal of IRPA – to promote global acceptance of the fundamental radiation protection principles of justification, optimization and limitation as recommended by the International Commission on Radiological Protection (ICRP).
Another area of special priority focus is the promotion of public understanding of radiation risks through the sharing of experience and identified good practices amongst our members in this regard.
Highlighted sessions include:
Worker protection
Public protection
Patient protection
Environmental protection
Emergency preparedness and management
Transportation of radioactive materials
Safety and risk assessment
Dosimetry
Decommissioning
Waste management
Remediation Justification
Optimization of protection
Design of new installations
Radon safety
Sealed source management
Please visit the IRPA World Congress website for more information and registration.