Pre-Solicitation Conference for PPE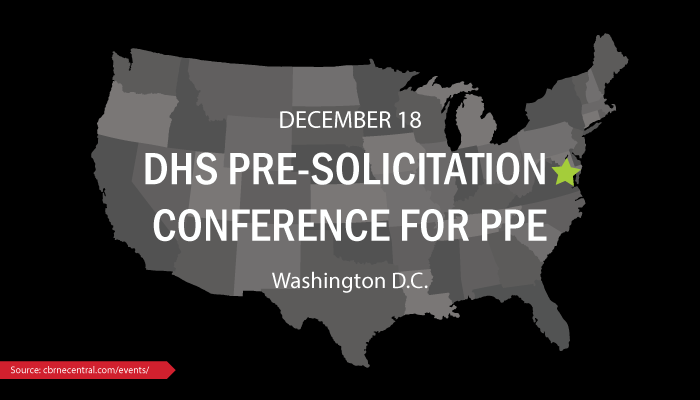 The Department of Homeland Security (DHS) is hosting a pre-solicitation conference for vendors providing disposable Personal Protective Equipment (PPE) on Dec. 18, 2014 in Washington D.C.
The pre-solicitation conference is only for existing GSA vendors. During the event, DHS will answer questions about the PPE solicitation requirements.
Participants must be US citizens or legal residents. Space is limited and advance registration is required.