CTTSO Threat Day 2015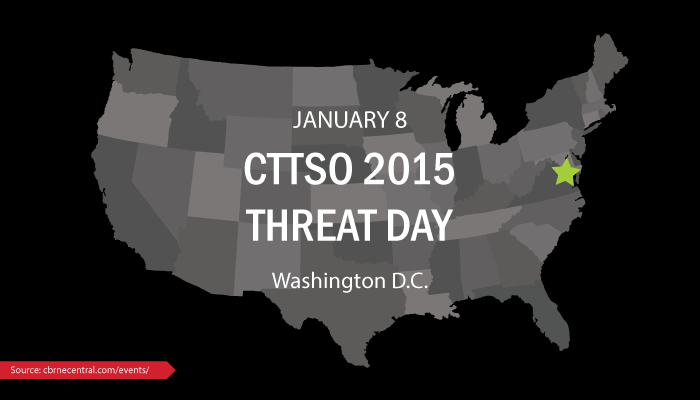 Threat Day 2015 will be held January 8, 2015 in Washington D.C.
Threat Day is a unique opportunity for operational stakeholders to take a step back from the highly technical aspect of the various requirements and projects to gain a broader understanding of the current and future threat environment and to become engaged on a different level.
This event is only open to U.S. Government employees and their SETA support contractors and representatives from the Governments of the United Kingdom, Singapore, Israel, Australia, and Canada. This event is not open to Industry and Academia.
Many threats continue to evolve as tactics, techniques, and procedures evolve, which is why it is critical to remain agile, adaptive, and always two steps ahead. The Combating Terrorism Technical Support Office CTTSO is uniquely positioned within the interagency and international communities to have a broad understanding of the current and emerging threats facing the nation.
Please visit the Threat Day 2015 website for more information and to register.