NYSEMA Annual Conference 2016
February 23, 2016

-

February 25, 2016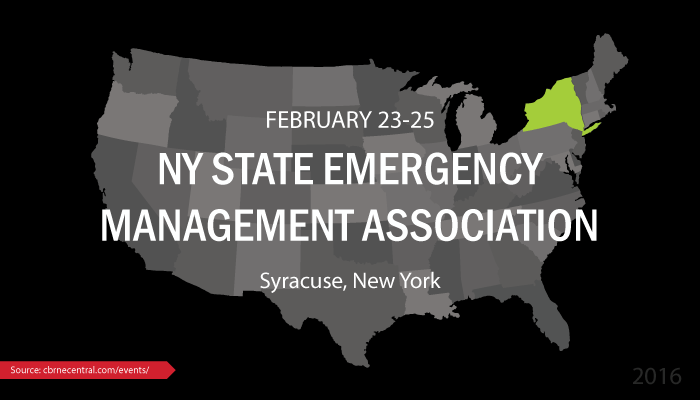 The New York State Emergency Management Association – NYSEMA Annual Conference 2016 will be held February 23-25, 2016 in Syracuse, New York.
The event draws regional stakeholders to discuss current issues and the latest tools and technology in emergency management and homeland security. Conference sessions encourage stakeholders at all levels of government, the private sector, and related professions to exchange ideas and collaborate to protect lives and property from disaster.
Highlighted sessions include:
Emergency Management Operations
Emergency Manager Certification Refresher
Boston Bombing – Mass Casualty Response
Disaster Mental Health for Emergency Responders
Amtrak Philadelphia Derailment Response
Texas Flood Response
Please visit the NYSEMA Annual Conference 2016 website for more information.