SAREXPO 2016
March 1, 2016

-

March 3, 2016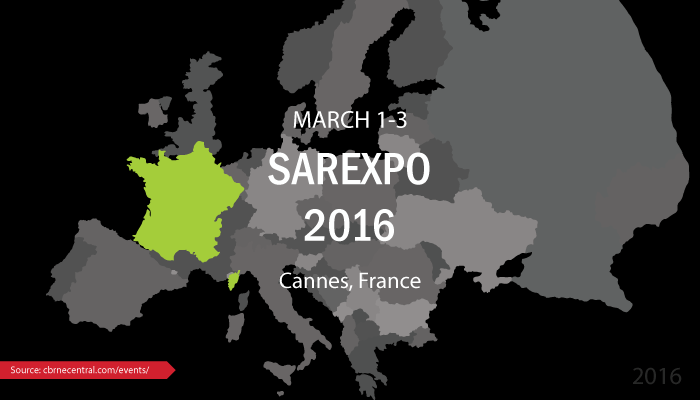 The Search and Rescue SAREXPO 2016 will be held March 1-3, 2016 in Cannes, France.
SAREXPO brings together stakeholders and professionals in military and civilian rescue programs to discuss the latest practices, field technologies, equipment and systems.
Highlighted topics include:
Crisis communication
Social media during emergencies
Scientific advances in Search and Rescue
Veterinary Disaster Medicine
Warning systems
Wilderness medicine
Community approach to managing mass fatality event
The EU project Monalisa 2.0
Sea and Air Rescue systems
Warning systems case studies
Survival chance optimized rescue strategies: a simulation approach
Consequences of international crisis management
Natural hazard modeling
Please visit the SAREXPO 2016 event website for more information and to register.