NEMA Mid-Year Emergency Management Policy & Leadership Forum
March 20, 2017

-

March 24, 2017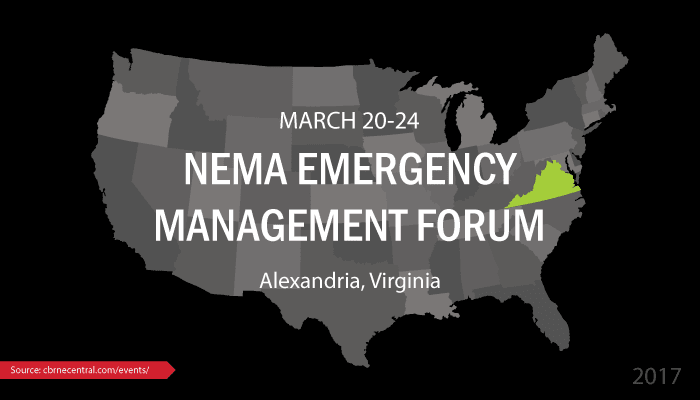 The National Emergency Management Association (NEMA) 2017 Mid-Year Emergency Management Policy & Leadership Forum will be held March 20-24 in Alexandria, Virginia.
The event gathers emergency management professionals and leadership to collaborate and share best practices.
Highlighted workshops include:
EMAP:  Advancing Professional Emergency Management
Keeping the Lights On – Cyber Security and the Power Grid
EMAC Innovations
Lessons Learned from the Gatlinburg, TN Fire
Federal Emergency Management Agency
Lessons Learned from Hurricane Matthew
State Director Capitol Hill Visits and meetings of the Committees on Homeland Security; Preparedness, and Response and Recovery will round out this important event.
Please visit the NEMA Mid-Year Forum website for more information.