Automated ISR Symposium 2016
February 16, 2016

-

February 17, 2016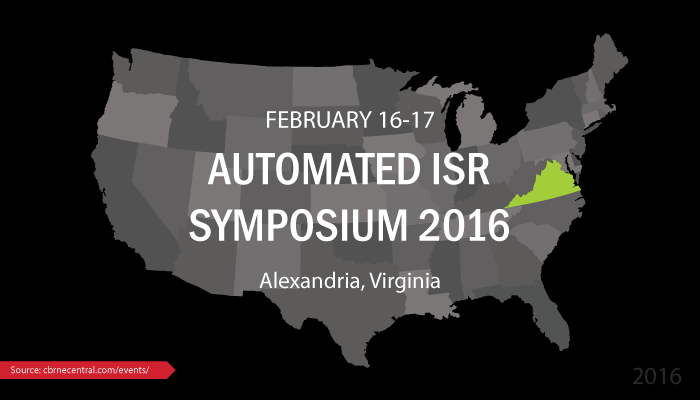 DSI's Automated ISR Symposium 2016 will be held February 16-17, 2016 in Alexandria, Virginia.
The event draws government and civilian stakeholders from the Intelligence, Surveillance and Reconnaissance (ISR) defense and law enforcement community to discuss the latest challenges to improve exploitation of increasing volumes of ISR data for counter-terrorism and national defense priorities.
Highlighted topics include:
Automating some intelligence analysis functions
Efficiently processing, exploiting, and disseminating (PED) critical intelligence
Appropriate architecture improvements
IC Information Technology Enterprise
Novel approaches to intelligence activities
Predictive intelligence methodologies
Please visit DSI's Automated ISR Symposium 2016 event website for more information and to register to attend.