Law Enforcement-Homeland Security Forum & Tech Expo
December 10, 2014

-

December 11, 2014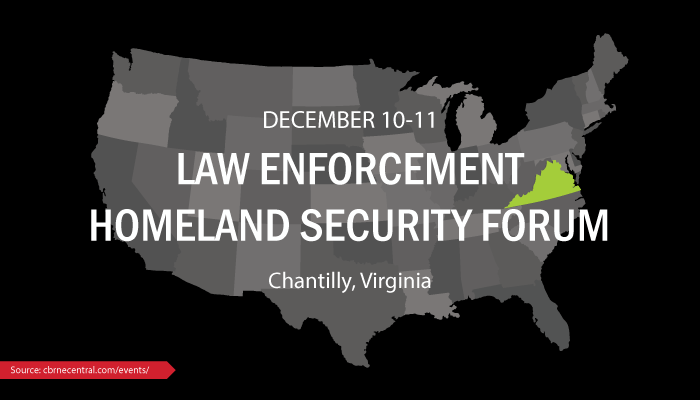 The Law Enforcement-Homeland Security Forum & Tech Expo will be held 10-11 December 2014 in Chantilly, Virginia.
Co-hosted by the National Reconnaissance Office (NRO) and Interagency Council for Applied Homeland Security Technology (ICAHST), this event will be held at the TS//SI/TK//NOFORN clearance level.
Highlighted topic areas include:
Emerging Technologies to Support of National/Homeland Security
Strategic Partnerships for Effective Information Sharing and Integrated Intelligence
National Security Initiatives
Counterterrorism
Cyber Security
Counterintelligence
Maritime Security
Counterdrug
Border Security
The forum attendees will include representatives from the Office of the Director of National Intelligence; NRO; Department of Justice; Federal Bureau of Investigations; Drug Enforcement Administration; Bureau of Alcohol, Tobacco, Firearms and Explosives; U.S. Marshal Service; Department of Homeland Security; U.S. Coast Guard, Customs and Border Protection; U.S. Secret Service; Immigration and Customs Enforcement; and other agencies to facilitate the sharing of information, intelligence, and technologies between the national law enforcement, homeland security, defense, civil and intelligence communities.
On December 9, 2014 prior to the start of the two-day forum, there will be a series of optional special presentations for forum attendees interested in learning about national systems.
Please visit the Law Enforcement-Homeland Security Forum & Tech Expo website for more information and to register.