IRDC Davos 2018
August 26, 2018

-

August 30, 2018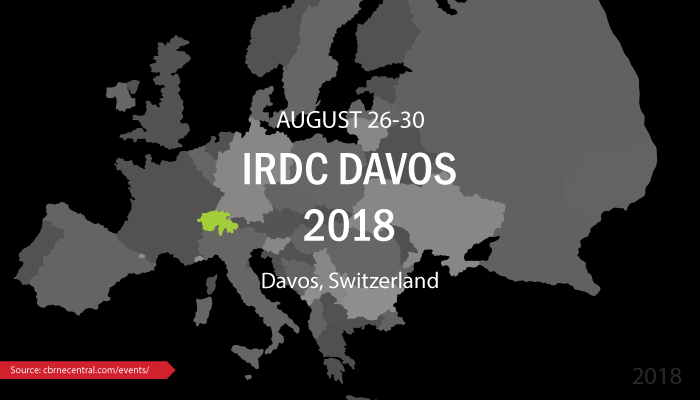 The 7th International Disaster and Risk Conference IRDC Davos 2018 event will be held August 26-30, 2018 in Davos, Switzerland.
Over 1000 participants from more than 100 countries gather at the IDRC –  the world's leading conference on integrative risk management. It draws a unique community of business leaders, decision makers, practitioners, NGO, and scientists that share and discuss new findings and experiences about the broad spectrum of risks societies are facing today.
IDRC helps to build stronger ties with adequate public-private partnership models among risk management communities and sectors, enabling a move towards a truly integrative way of thinking about disasters and risks.
The conferences are structured in plenary & parallel sessions, workshops & training courses, and poster exhibitions.
Please visit the Global Risk Forum Davos website for more information.