EAFS 2018 – European Academy of Forensic Science
August 27, 2018

-

August 31, 2018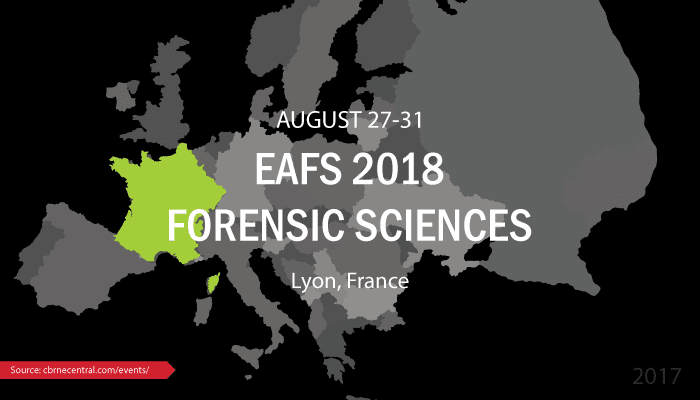 The 8th European Academy of Forensic Science Conference – EAFS 2018 will be held 27-31 August 2018 in Lyon, France.
Since 1997, this triennial scientific conference has been organized under the auspices of the European Network of Forensic Science Institutes (ENFSI). The conference is open not only to the ENFSI community, but to all those who have an interest in forensic sciences. Previous conferences have been held in Lausanne (1997), Krakow (2000), Istanbul (2003), Helsinki (2006), Glasgow (2009), The Hague (2012), and Prague (2015).
This year's theme is 2020 – The Forensic Odyssey – will guide the agenda towards the future challenges and solutions in forensic sciences.
Please visit the EAFS 2018 website for more information.