Innovations in Nuclear Communications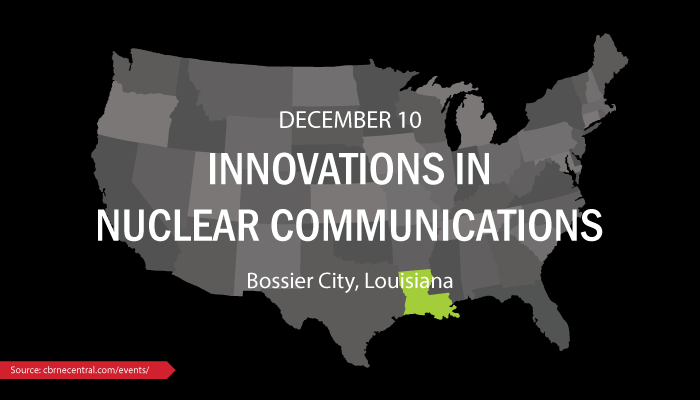 The Cyber Innovation Center and Headquarters Air Force Global Strike Command (AFSG) will host an Industry Day on Dec. 10, 2014 in Bossier City, Louisiana.
With the theme "Innovation in Nuclear Communications," the event's purpose is to seek industry collaboration for new methods to deliver resilient, cost-effective nuclear communications capabilities to the warfighter.
Read more on this event here at CBRNe Central: Air Force Announces Industry Day for Nuclear Communications.