All Hazards Incident Management Symposium
December 8, 2014

-

December 11, 2014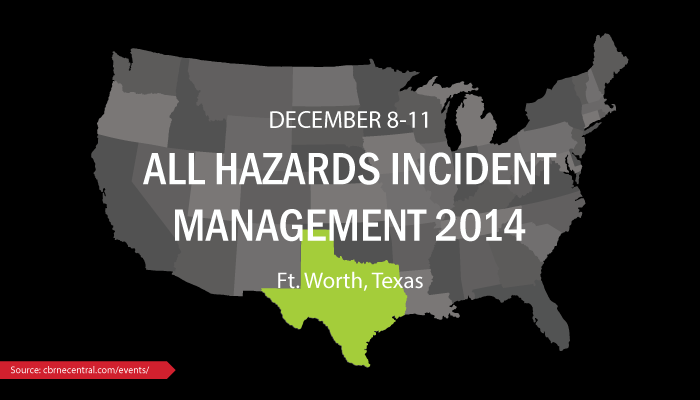 The 2014 All Hazards Incident Management Teams Association (AHIMTA) Educational Symposium will be held 8-11 December 2014 in Ft. Worth, Texas.
Every year, the AHIMTA Symposium brings together 500-700 incident management professionals, vendors and consultants along with local, state and federal emergency management administrators from around the nation to address mutual challenges and share information. The theme for this year's symposium is "Forging the Next Frontier" with a primary focus on leadership.
Highlighted topics include:
All Hazard Planning Planning and Communications
Staging Area Manager
Management of Spontaneous Volunteers in Disasters
Moving IMT Decisions through Intent into Action
Non-Traditional IMTs Panel
What I Learned at the Pentagon on 9/11
Implementing ICS Beyond the Fire Service
Department of the Interior (DOI) Incident Management Program
IMTs in the Private Sector
HR Impacts and the Incident Management
Civilian and Military Incident Management Partnership
Incident Management Leadership Development Program
Linking AHIMTs Into ROSS for Support of Federal All Hazard Response Efforts
COML: A Valuable Resource for Incident Commanders
Please visit the All Hazards Incident Management Teams Association website for more information and to register.