Fundamental Properties to Advance Molten Salt Reactor Technology
March 28, 2022

-

March 30, 2022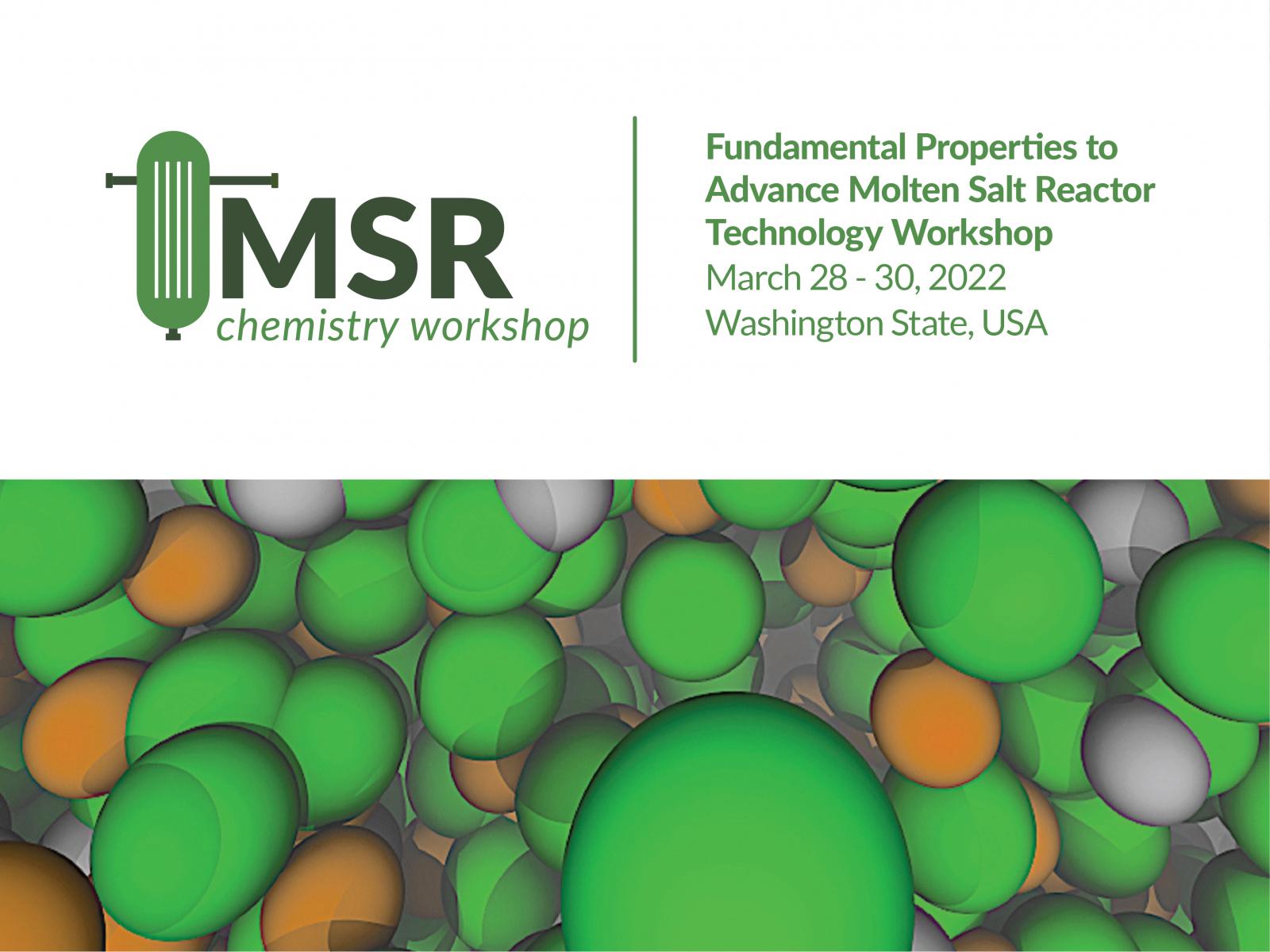 The Pacific Northwest National Laboratory (PNNL) will host a three day workshop to discover and share the latest in advancing molten salt reactor (MSR) systems from March 28-30, 2022 in Richland, Washington.
This event was previously scheduled for August 30 – September 2, 2021.
Presentations will focus on molten salt chemistry, actinide and radionuclide chemistry under molten salt conditions, modeling, thermodynamics, corrosion, and safeguards. Additionally, this three-day workshop will include tours, a poster session, invited lecturers, exhibitors, and networking.
Find more details online at PNNL's MSR Chemistry Workshop website.