DHS Strategic Industry Conversation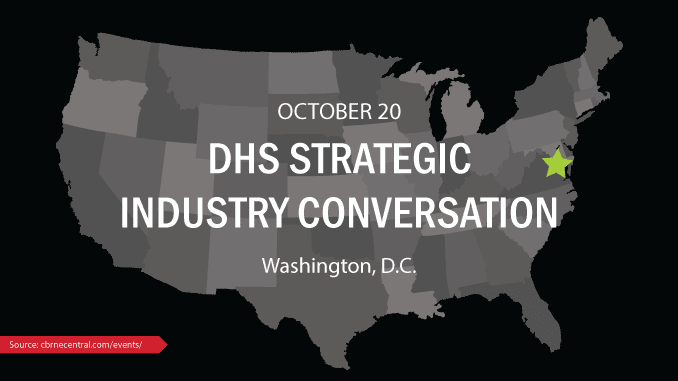 DHS will host a Strategic Industry Conversation on October 20, 2016 in in Washington, D.C., providing a venue to discuss topics that span multiple components and impact the DHS Unity of Effort initiative.
Both industry and government personnel will participate on the panels, and industry comments, questions, and recommendations are welcomed both prior to and during the event.
Highlighted topics include:
DHS 101: Doing Business with DHS
DHS's Budget in Relation to Strategic Priorities
Biometrics: Current Challenges and Future Trends
Small Business Focus
Non-Traditional Partners, Driving Innovation
Cybersecurity: Protecting DHS's Information
Research and Development: How to Drive Innovation
Innovative Pricing Strategies in an Ever-Changing IT Environment
Aviation Security
Registration will close after 600 participants have registered and is limited to a maximum of three individuals from a single corporate entity.