CEBIRAM 2016 – CBRN & Medical Congress
October 19, 2016

-

October 21, 2016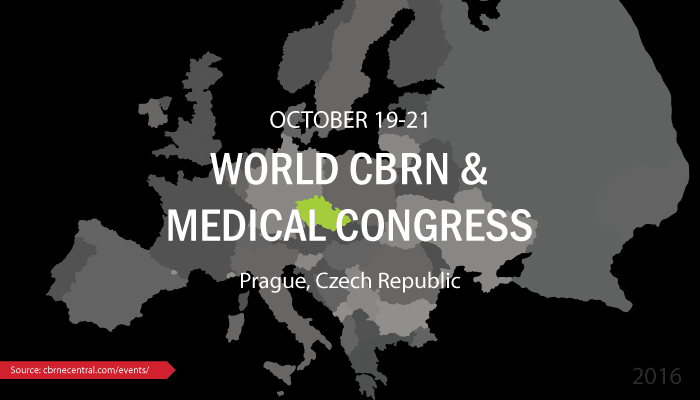 The World CBRN & Medical Congress (CEBIRAM) will be held October 19-21, 2016 in Prague, Czech Republic.
The event is part of the Future Forces Forum – a project focused on modern technology for today's soldier, police, IEMS and other security forces; including a congress, three conferences, four workshops, traditional international Future Forces Exhibition and meetings of several expert NATO groups.
The CEBIRAM Congress offers an extensive speaker lineup, and is divided in four thematic sessions:
Strategic and Comprehensive CBRN Defence – CBRN Protection, WMD/CBRN Threats
WMD Disablement, BMD (Ballistic Missiles Defence), Cyber Defence
Civil-Military Cooperation on CBRN Defence
R&D, CBRN Medical Countermeasures, Force Health Protection
Please visit the World CBRN & Medical Congress website for more information and to register.