Nice Global Forum on Homeland Security & Crisis Management
October 25, 2016

-

October 28, 2016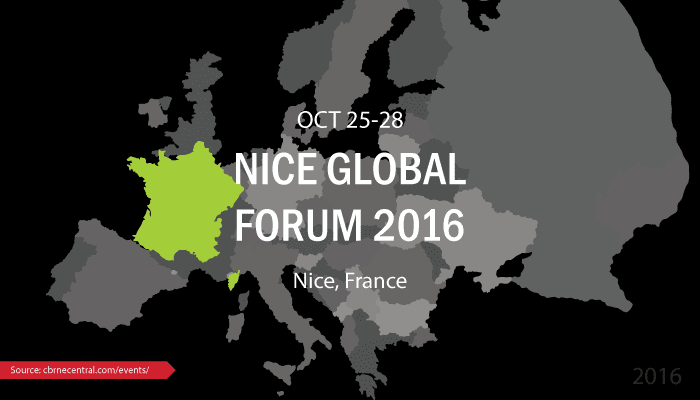 The Nice Global Forum on Homeland Security & Crisis Management – NGF 2016 will be held October 25-28, 2016 in Nice, France.
The event brings together ministers for homeland security, mayors, heads of law enforcement agencies, as well as industry experts to strengthen cooperation and share views, experiences and knowledge in the fields of homeland security threats and natural disasters.
Highlighted event topics include:
Environmental and climatic risks
Industrial security
Chemical, biological, radiological, and nuclear (CBRN) events
Risk analysis and management
Civil defense and emergencies
Urban security
Counter-terrorism
Economic intelligence
Cyber-criminality
Communication and social media
Innovation and safe cities
Corruption and security
NGF 2016 workshops include:
The Return of the Foreign Fighters
Preparing for the Unannounced Disaster
Illegal Immigration and Border Control
Security of Critical Infrastructure
First Responders: C4I (Command, Control, Communications, Computers and Intelligence)
Policing and Safe City
Securing Mass Events
First Aid, Recovery and Resilience
The Role of Social Media: Threat and Opportunity
Securing Health Facilities & Pharma Industry
Securing Public Transportation
Cyber-Threats
Please visit the Nice Global Forum on Homeland Security & Crisis Management website for more information and registration.