CTTSO APBI 2015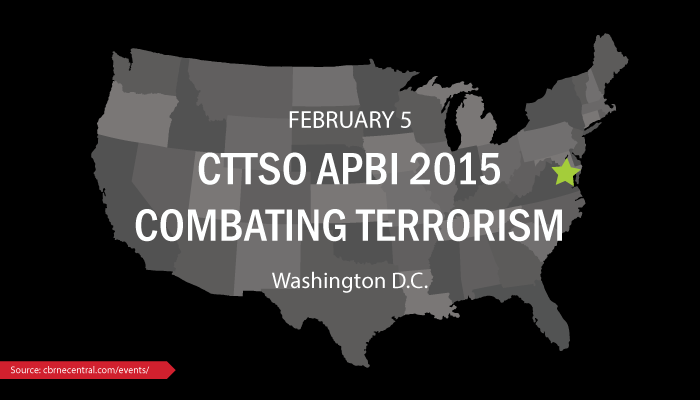 The Combating Terrorism Technical Support Office (CTTSO) Advance Planning Briefing for Industry (APBI) will take place February 5, 2015 in Washington, D.C.
The APBI forecasts the CTTSO's requirements anticipated for funding in Fiscal Year 2016 and advertised using a Broad Agency Announcement (BAA), with the goal of facilitating rapid research and development, advanced studies and technical innovation to meet mission requirements.
Highlighted sessions include:
CTTSO Overview
BAA Process Overview
Technology Transition
Chemical, Biological, Radiological, Nuclear, and Explosives (CBRNE)
Personnel Protection (PP)
Improvised Device Defeat/Explosives Countermeasures (IDD/EC)
Training Technology Development (TTD)
Investigative and Forensic Science (IFS)
Physical Security (PS)
Irregular Warfare and Evolving Threats (IW/ET)
Tactical Operations Support (TOS)
Advanced Analytic Capabilities (AAC)
Surveillance, Collection, and Operations Support (SCOS)
Please visit NDIA's CTTSO APBI website for more information and to register to attend.