CBRN Exhibition 2018
June 26, 2018

-

June 27, 2018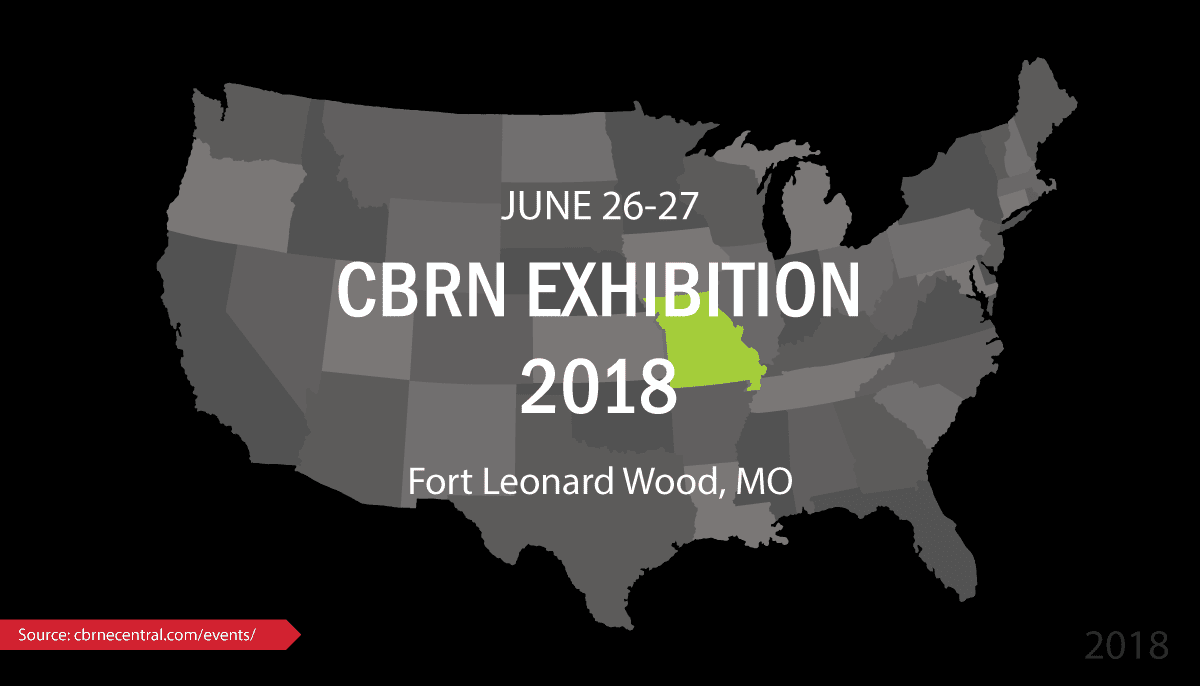 The Chemical Corps Regimental Association (CCRA) will host the 2018 CBRN Exhibition 26-27 June 2018 on Fort Leonard Wood, Missouri.
This event is the premier gathering of chemical, biological, radiological and nuclear (CBRN) Joint, Interagency, Intergovernmental, Multinational, Industry and Academia professionals. The CBRN Exhibition takes place during the week of the CBRN Senior Executive Leader's Symposium at Fort Leonard Wood.
Gain Access to Global Leaders, Experts, Users and Decision Makers with the Following Responsibilities:
Personnel Decontamination
Defense Support of Civil Authorities
Biological Identifying
Radiation and Explosive detection
Biosurveillance
Chemical Warfare Agents
Military & Civilian
Nuclear Defense
Medical Countermeasures
Home to the Maneuver Support Center of Excellence, Fort Leonard Wood trains nearly 90,000 military and civilians each year. It is the training headquarters for the Training and Doctrine Command's U.S. Army Chemical, Biological, Radiological, and Nuclear School, as well as the U.S. Army Engineer School, and the U.S. Army Military Police School.
Please visit the 2018 CBRN Exhibition website for more information.