Border Management Summit
February 23, 2015

-

February 25, 2015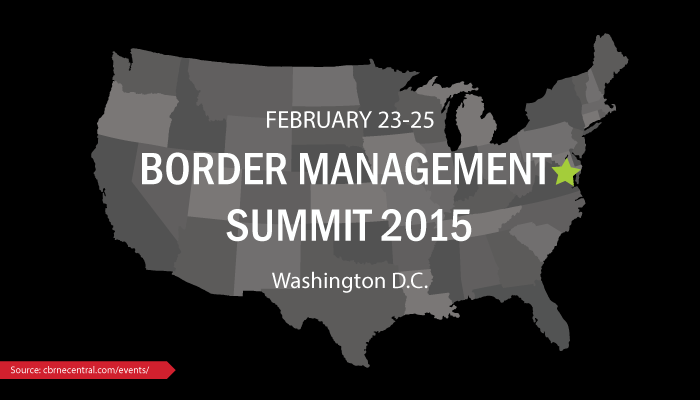 The Border Management Summit 2015 will be held February 23-25, 2015 in Washington, D.C. This year's theme is "Land, Air & Sea: 360° Protection of Our Borders Through Effective Inter-Agency Communication."
The event will bring together key leaders from federal, state and local agencies to discuss and debate the latest challenges facing the border management and protection industry in the United States.
Highlighted topics include:
Best Practices from Foreign Borders
Utilizing Biometric Identification Technologies
Improving Border & Maritime Protection Through Technology
Delivering Effective Entry-Exit Systems
Meeting the Challenge of Securing and Managing the U.S. – Mexico Border
Automated Border Controls
Disease Management – Protecting the US from Infectious Epidemics
Illicit Trafficking
Strengthening the Protection of U.S. Borders Through the Use of Earth-Observation Satellites
How to Manage the Growing Threats of Smuggling, Terrorism and Counterfeit Goods
What is a "Smart Border" and How Do We Get One?
Examining the Threats at the US-Canadian Border
The Impact of Immigration Reform
Optimizing Interagency Operations and Intelligence
Please visit the IQPC Border Management Summit website for more information and to register.