ACEP 2015 – Emergency Physicians
October 26, 2015

-

October 29, 2015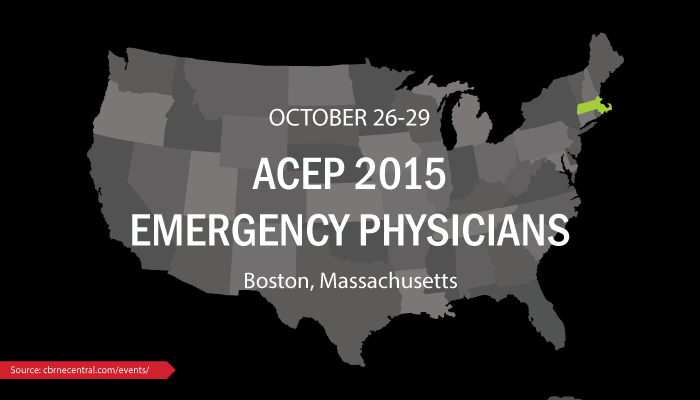 The American College of Emergency Physicians: ACEP 2015 scientific assembly will take place October 26-29, 2015 in Boston, Massachusetts.
The ACEP 2015 curriculum will consist of clinical and risk management tools to aid in day-to-day practice. Educational courses, skills labs, workshops and an Expo make up the core of APEC 2015.
Highlighted topic areas include:
Emergency Imaging
Health Policy
Infectious Disease
Knowledge Translation
Neurologic Disorders
Prehospital-Disaster Medicine
Toxicology & Environmental Disorders
Trauma Medicine
Please visit the American College of Emergency Physicians ACEP 2015 website for more information.