CBRNe Convergence USA 2017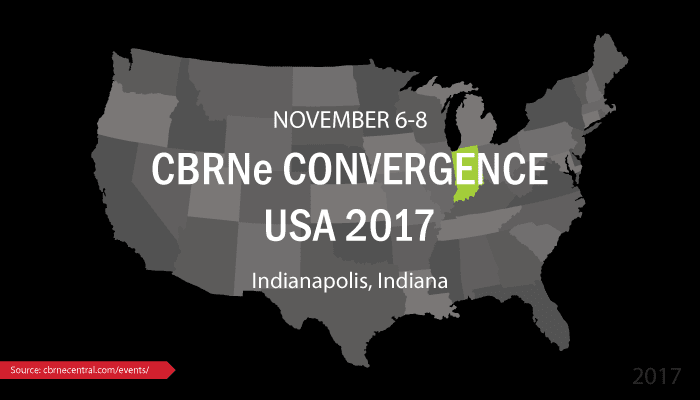 Organized by the experienced team from CBRNe World magazine, the CBRNe Convergence 2017 Congress & Exhibition will be held November 6-8, 2017 in Indianapolis, Indiana.
The event includes a pre-conference workshop, two days of streamed sessions of over 35 expert speakers, and poster sessions and an accompanying exhibition of the latest CBRN, EOD and hazmat technology. Streamed sessions allow you to choose presentations that best fit the needs of your organization and foster an understanding of how you can bring together civil and military forces in such fields as CBRN, EOD and hazmat to better prepare for current and future challenges.
The venue benefits from a large outdoor space where attendees can view a dynamic demonstration of US CBRNe and hazmat capabilities as well as a static display of equipment and systems from a range of agencies involved in responding to a CBRNe and hazmat threats.
Please visit the CBRNe Convergence 2017 website for more information.