By utilizing more sophisticated materials and new garment design strategies, the Defense Threat Reduction Agency's Joint Science and Technology Office (JSTO) and U.S. Army Natick Soldier Center have developed a chemical, biological, radiation and nuclear (CBRN) protective ensemble with greater comfort and reduced thermal burden.
The lightweight Chemical and Biological Lightweight Improved Thermal Ensemble (CBLITE) recently underwent an operational demonstration and evaluation at Tyndall Air Force Base, Fla. Test participants rated CBLITE superior to the currently issued Joint Services Lightweight Integrated Suit Technology (JSLIST). In particular, CBLITE received much higher ratings than the JSLIST in the areas of thermal and physical comfort, compatibility, acceptability and suitability.
The new uniform exceeded expectations during Man In Simulant, aerosol systems, low volatility agent permeation and thermal manikin testing. Servicemembers confirmed an overwhelmingly positive reception toward CBLITE during field demonstrations, likening it to the comfort of a regular duty uniform.
DTRA's CBLITE advances the evolution of CBRN protective suits by utilizing analytical garment design. This approach leverages multiple material usages and placements along with lamination of materials and omniphobic coatings. The result is an ensemble that provides the right amount of CBRN protection with increased comfort and a novel omniphobic coating that sheds liquid contamination upon contact.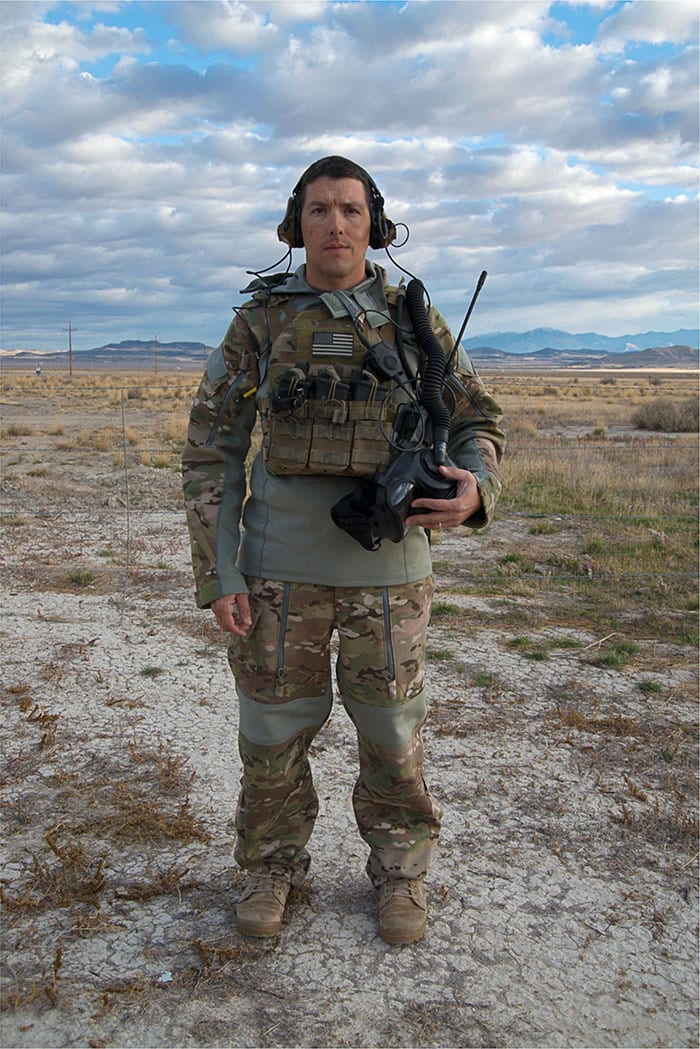 CBLITE has four current variations of design: CBLITE 1, CBLITE 3, CBLITE 3 Mod and CBLITE 1AerO. CBLITE 1 and 3 consist of knit and woven materials that met or exceeded established criteria when tested against 1g and 3g of liquid chemical agents. After extensive user feedback with Army and Air Force personnel, researchers modified CBLITE 3 to develop CBLITE 3 Mod which added additional pockets and altered wrist closures to make the uniform more user-friendly.
The CBLITE 1 AerO represents the next phase with an aerosol barrier with omniphobic coating added to the CBLITE 1 garment. These multiple types of CBLITE provide warfighters with garments for varied missions and skill sets.
Researchers recently transitioned the CBLITE project from DTRA to the Joint Program Executive Office for Chemical and Biological Defense for the next phase in development. The transition will be complete after two remaining installments are delivered during FY17 including additional data and the CBLITE garment.
Source: DTRA via DVIDS, adapted.