The 7th Civil Support Command's 773rd Civil Support Team was evaluated on unit readiness to respond to real world Chemical, Biological, Radiological or Nuclear (CBRN) events during a scenario overseen by ARMY NORTH on Feb. 2-12, 2015.
Based in Kaiserslautern, Germany, the team supports foreign CBRN consequence management in EUCOM and AFRICOM.
"We are being evaluated on our ability to react to an incident," said Staff Sgt. Shawn McKenna a site survey team leader with the 773rd CST and a native of Westgardiner, Maine. "It would be weapons of mass destruction or a chemical spill."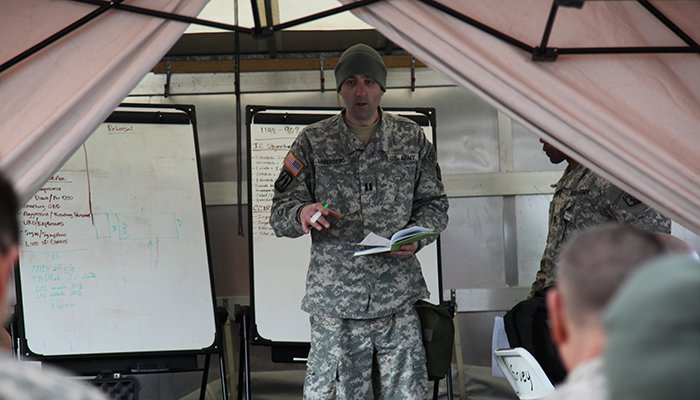 One scenario involved possible criminal activity and radioactive material.
"We will determine the radioactive material source and identification," McKenna said. "We will use our detection equipment to locate and ID the radioactive isotope."
Capt. Jon Underberg, the survey team leader, 773rd CST gave an initial mission brief before the team launched their site survey mission. ARNORTH evaluates the 773rd every 12-18 months, he said.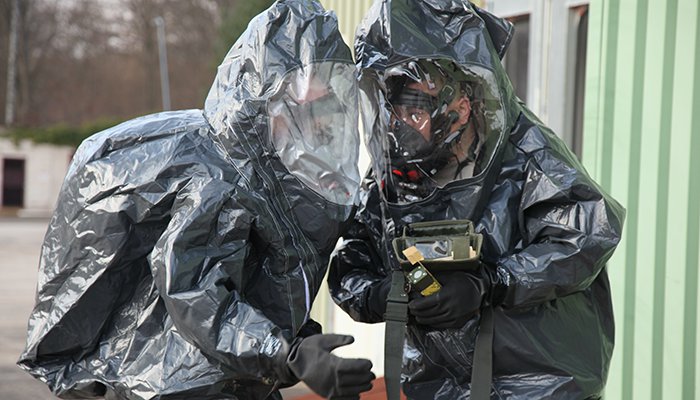 "They're doing an external evaluation," Underberg said. "They are here to validate our unit for real world CBRN missions."
Underberg's initial brief included a rehearsal and a separate decontamination and medical brief as ARNORTH observer/controllers looked on.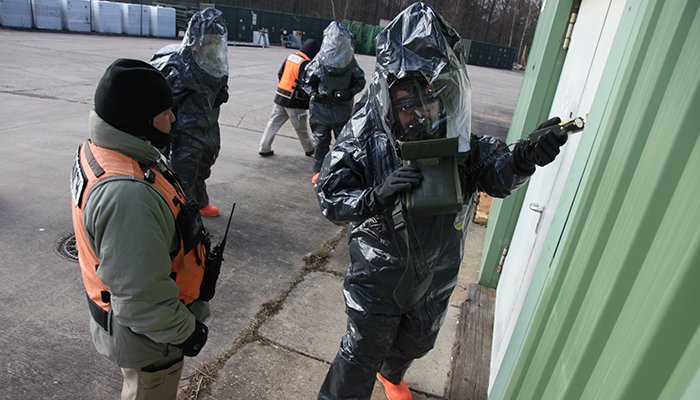 Underneath their protective suits, each member of the site survey team wore a small beeper-type device called a Thermal Luminous Detector that measures radiation in the air. The TLD monitored their radiation exposure, which is limited by the operational exposure guidance.
The medical team is composed of two 773rd CST Soldiers who take care of the survey team in case of an emergency. They check vital signs beforehand and upon return from the site survey.
As the medical team headed out of the briefing tent, they also received coaching, mentoring and feedback from ARNORTH O/CT Mark Stiftinger.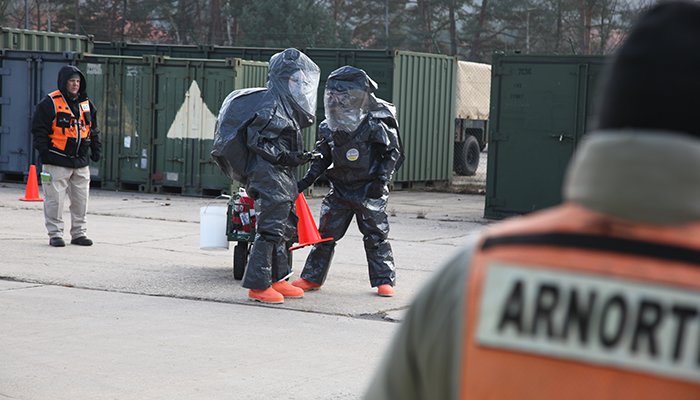 "His brief gave us valuable insight," said Capt. Shawnda Bass, the 773rd CST's medical officer and a D.C. native. "It's been going well, kind of solidified things we've been doing right," and identified things we can improve.
The overall evaluation was summed up by John Nonemaker the division chief of the Civil Support Training Activity with ARNORTH and a San Antonio, Texas native. He said the ARNORTH evaluation team are another set of eyes for the 773rd CST commander to make an, "assessment of the readiness of his unit."
"It's a tool commanders can use to understand where they're at and provide information for best practices," Nonemaker said.
Article adapted from original by Matthew Chlosta, 7th Civil Support Command.