Officials from the U.S. National Nuclear Security Administration (NNSA) visited the country of Georgia last month to discuss the agency's bilateral partnerships, seek areas of mutual cooperation, and get a closer look at how nuclear security is implemented each day at active border crossings.
The agency has extensive ties to Georgia and has worked in the country for more than 20 years on nuclear security topics and nonproliferation, including protection and removal of radioactive sources, radiation and nuclear detection, nuclear forensics, and the use of a decommissioned research reactor and hot cell facility to train International Atomic Energy Agency (IAEA) inspectors and analysts.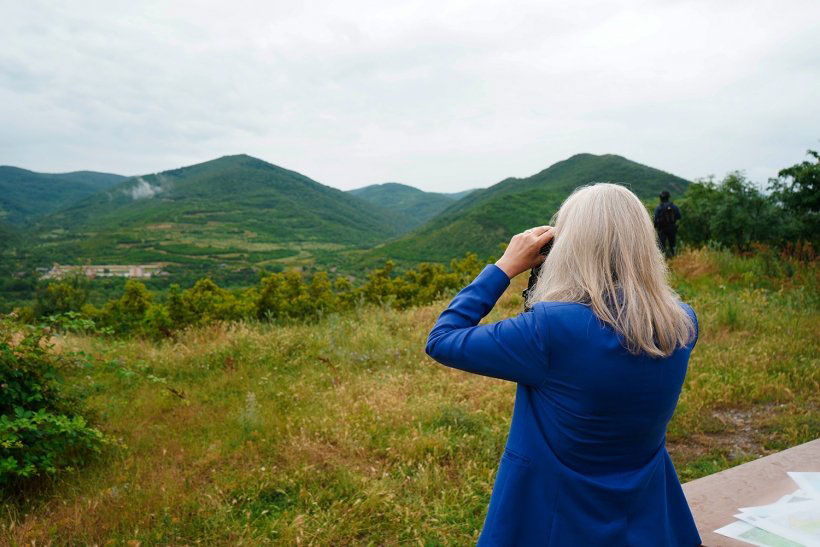 "Georgia is a key partner in the region," said NNSA Administrator Jill Hruby. "Few countries can match its engagement on nonproliferation and nuclear security issues. I am especially impressed with their commitment to border security."
Hruby and Deputy Administrator for Defense Nuclear Nonproliferation Corey Hinderstein visited boundary and border crossings on this trip. First, they went to the Administrative Boundary Line at South Ossetia, which is a part of Georgian territory occupied by Russia since 2008. The visit demonstrated the challenges faced by Georgian front line officers. NNSA affirmed their commitment to providing the country with the radiation detection technology they need to secure the boundary line against radiological and nuclear smuggling threats.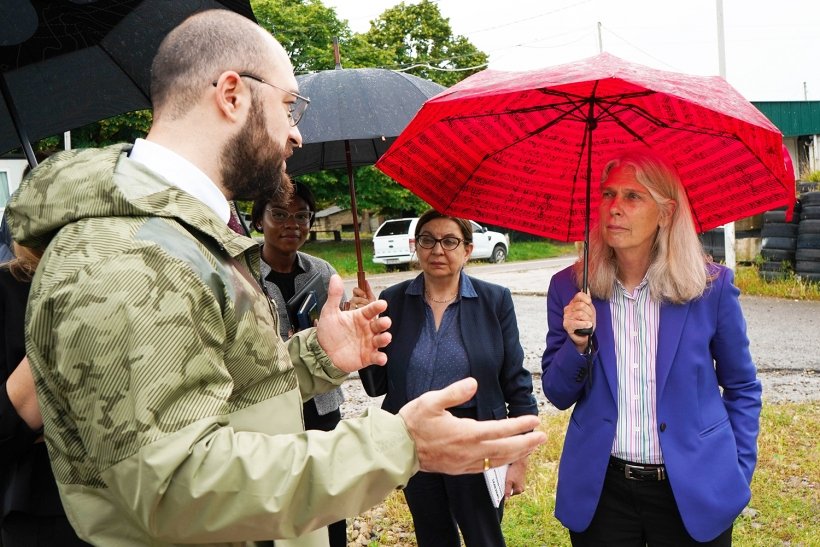 The delegation also visited the Sadakhlo crossing at the Georgia-Armenia border, which handles over one million travelers per year. NNSA has trained front line officers of the Ministry of Internal Affairs and provided detection systems to enhance security on this border.
"Being at the crossroads of the Caucasus requires constant vigilance," Hinderstein said. "It's impressive how our partners manage a mind-boggling amount of traffic while they look for a needle in a haystack. I'm glad they're on the job."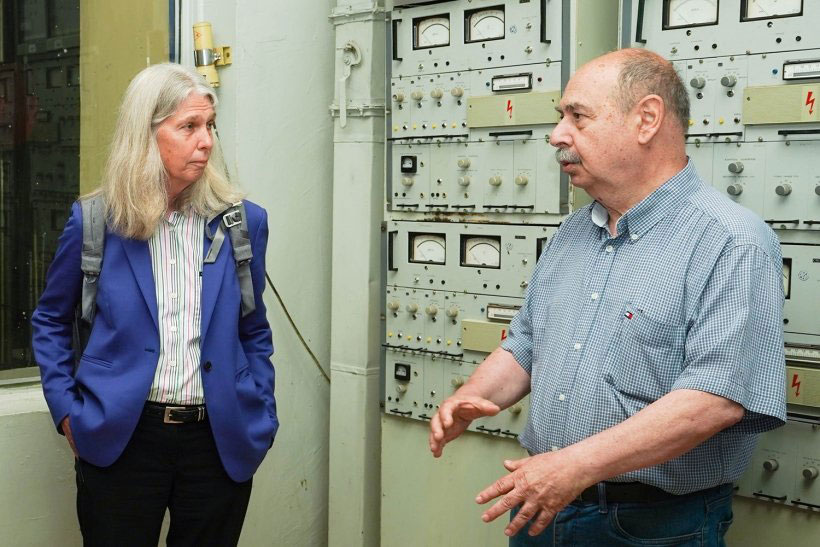 NNSA leadership also visited the decommissioned research reactor at the Georgian Institute of Physics, where they discussed legacy radiological issues and viewed a secure orphan source storage location.
To express gratitude for the continued collaboration, the NNSA delegation met with Georgia's Ministry of Internal Affairs, Ministry of Foreign Affairs, and the Georgia Agency of Nuclear and Radiological Safety, not is a key player on the overall nuclear security team.
Source: NNSA, edited by CBRNE Central